Student on Campus
The general welfare package for all Student is given utmost attention. The University ensures provision of enabling environment for achieving academic excellence by putting in place 24/7 internet access, maximum security, uninterrupted water and power supply, and good infrastructural facilities. The University boasts of eight (8) standard Halls of residence, comprising 4 male hostels and 4 female hostels.
Please click here to view the Student Handbook
Subscribe to our Newsletter
Get the latest news and updates by signing up to our daily newsletter.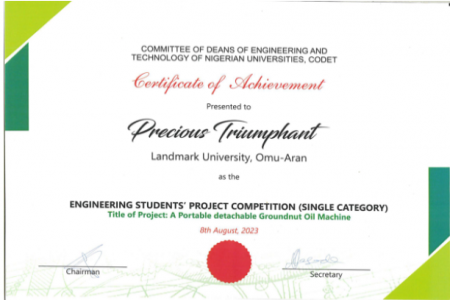 Story of the week
FINAL YEAR STUDENT WINS PRICES AT 2023 CODETS ENGINEERING STUDENTS PROJECT COMPETITION