Sports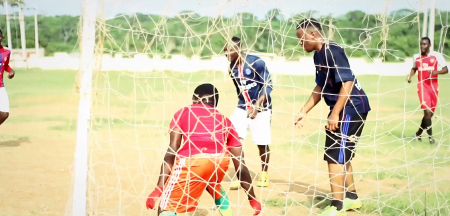 Towards achieving the Total Man Concept programme of Landmark University which is geared towards developing Man in his triune nature, the Sport Sub-Unit of the Directorate; working in collaboration with the Sports arm of the Student Representative Council places their emphasis on the development of Man's physical being.
To achieve this, sporting activities, competitions, and physical fitness exercises are regularly organized for the students at the University's Sports complex as well as other Sporting arenas around the Halls of Residence.
Some of such activities include Athletics, Football, Volleyball, Lawn Tennis and Basket Ball. The Common Rooms located within the Halls of Residence are also equipped with Table Tennis boards for indoor games.
Most prominent of the competitions is the Chancellor's Cup Football Competition that holds annually during the Omega Semester.
A physical fitness programme tagged "Who says you can't lose weight", also holds for interested female students.
With these activities in place, Directorate has been able fulfill her objective of keeping the students physically fit.
Subscribe to our Newsletter
Get the latest news and updates by signing up to our daily newsletter.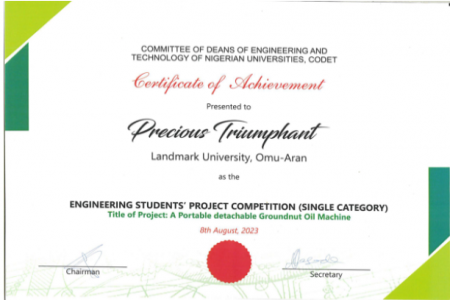 Story of the week
FINAL YEAR STUDENT WINS PRICES AT 2023 CODETS ENGINEERING STUDENTS PROJECT COMPETITION