DEPARTMENT OF BIOLOGICAL SCIENCES

Vision:
Recognition on the global stage as the forerunner in agro-researches through quality, impactful and reproducible biological activities.
Mission:
Propagate the use of biological tools for research and technology innovations towards new frontiers in agricultural revolution in Africa.
GOALS
• Actualizing full accreditation status for the Biochemistry programme in the Department.
• Prepare the Department for the take-off of Post-graduate Studies in all the degree awarding programmes (Biochemistry and Microbiology).
• Improving service relationship to the university's commercial farm, teaching and research farm and physical planning units on mushroom production, agro-products preservation, crop bio-protection strategies and plant disease diagnosis, nutritional quality assurance of food produce, green preservation and conservation, and waste management.
• Attract more laboratory spaces and equipment to the Department.
• Appoint staff with awards-winning potentials that could facilitate the Departmental vision and mission.
• Reinforce the staff seminar presentation, science fares, grants and fellowship cultures
• Introduce new degree awarding or reinvigorate existing programme(s) that are currently offered in the Department i.e. Applied Biology and Biotechnology programme.
• Facilitate linkage and mentorship with the alumni base of the Department.
• Organize every session, training for graduating class on resumption to final years and for laboratory technologist II and assistants at the end of the session.
• Encourage the emergence of quality peer-reviewed publications from faculty in the Department by providing regularly journal publication compass or direction to staff
• Breed and establish a market for small experimental animals across the region.
• Attract collaboration for standard routine equipment maintenance with some of the engineering Departments through in-sourcing.
• Establish a botanic garden with exotic ornamental, herbaceous, shrubby and woody medicinal and economically viable flora.
• Attract to the Department National or International Conferences with opportunity for IGR
• Work towards the demerging of the school of sciences from the college of science and engineering.
• Prepare the roadmap for a well equipped molecular and biotechnology laboratory and National Biotechnology Centre to Landmark University
• Create a globally recognized culture bank, exotic plants and commercial mushroom production centre.
• Offer laboratory assistance to scientists across the world in culture identification (typification and epitypification), instrumentation, molecular/DNA sequencing and genetic engineering.
About the Department
The Department of Biological Sciences is one of the startup departments in the College of Science and Engineering composed presently of Biochemistry and Microbiology programmes that award Bachelor of Science (B.Sc) degree in 8 semesters. Curricula are designed to make inventors, upright leaders, entrepreneurs, dependable employees and transformers of the dignity of the black race.
Our strength is underscored by the composition of progressive staff (faculty, technical and administrative), teaching and learning quality, serendipitous and green environment, research and development outputs of faculty, employers and other universities' rating of our alumni at jobs or post-graduate studies, and adequately equipped laboratories. Furthermore, applying biology principles for the advancement of agriculture i.e. plant protection, yield development strategies, micro-propagation, product preservation, processing, etc., and support of technology are our uniqueness. Expanding beyond the present number of programmes and migrating existing programmes soon to post-graduate studies is our anticipation. Sustainable attraction of the very best of qualified applicants is our expectation. Ensuring support for the mission of the university through directing research foci to improving agriculture and boosting food security through concerted efforts from staff and students is our responsibility
•

Post-Graduate Programme in Microbiology
•M.Sc
All candidates must have had five credit passes including English, Mathematics and three other relevant science subjects at 'O' Level in addition to (i) a Bachelor of Science Degree in microbiology or related courses (Medical Microbiology, Medical, Mycology/Plant Pathology and Basic Medical, Veterinary Sciences/Veterinary Medicine) from an approved university with a minimum of second class lower division or CGPA of 3.0-5.0.
•M.Phil.
All requirements for B.Sc in addition to upper credit grade in HND with a CGPA of 4.0-5.0 at PGD in relevant specialization in Microbiology and research project grade of not less than 60% (B grade). In addition, Masters degree in related areas with a minimum CGPA of 3.5-3.49 and thesis score of not less 55%.
•Ph.D
All the requirements for M.Sc above in addition to a minimum CGPA of 4.0-5.0 and thesis score not lower than 60% (B grade) or M.Phil degree with a minimum thesis score not less than 60% (B) and CGPA of 4.0-5.0.
COMMUNITY ENGAGEMENT AND NEWS
The Department has been engaged in portable water microbiological analysis for the University community.
We invite you to view some of our academic activities and news on the university website (www.lmu.edu.ng) and our Departmental blog.
CONTACT
We look forward to attending to your questions, queries or commendations and other information you seek via hod.bio@lmu.edu.ng.
Subscribe to our Newsletter
Get the latest news and updates by signing up to our daily newsletter.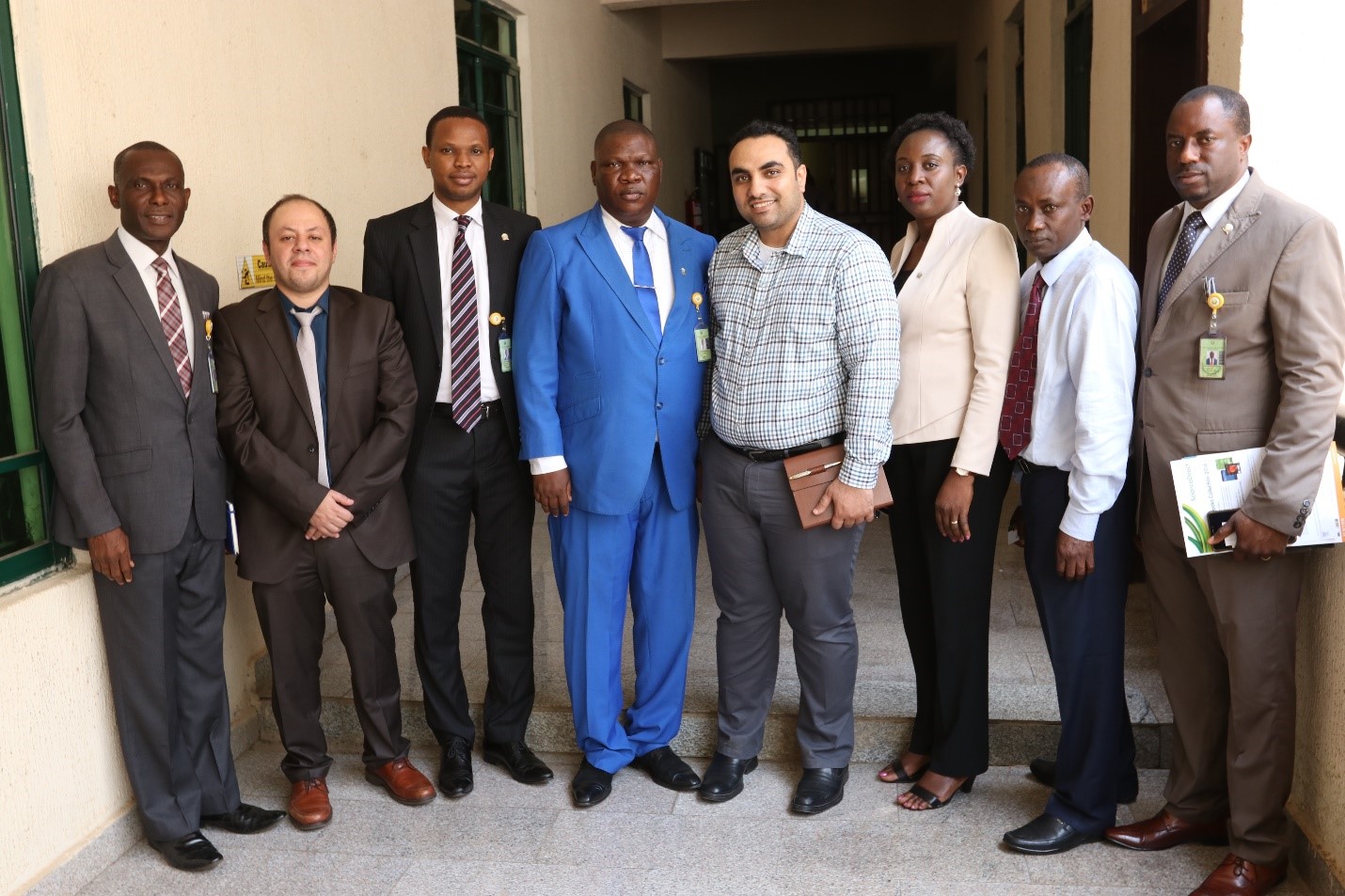 Story of the week
LMU HOLDS ELSEVIER AUTHOR WORKSHOP, SCIENCE DIRECT AND MENDELEY USER TRAINING FOR FACULTY