VICE-CHANCELLOR AND REGISTRAR OF LMU IN A CRUCIAL MEETING AT NUC
Landmark University was birthed with a compelling vision and mission of spearheading an agrarian revolution for the African continent. In line with this vision, the University leaves no stone unturned in terms of compliance with the government's stipulated standards and regulations for the operations of Private Universities in Nigeria. The University's current Webometrics ranking as number 1 amongst Private Universities in Nigeria is an attestation to the concerted commitments of the Proprietors, Management, Faculty, Staff and Students of the University to raising solution providers, job creators and new generation of leaders that are capable of transforming Nigeria and redeeming the image of the black race.
On 15th October 2015, the Vice-Chancellor, Professor Aize Obayan and the Registrar, Dr. Daniel Rotimi were in a meeting presided over by the Executive Secretary of the National Universities Commission (NUC), Professor Julius Okojie to intimate the Commission on steps being taken to reposition the University to fulfill its World Class Mandate.
Today @ LMU
Omu-Aran, NGovercast clouds 25.45oC
See More >>
Subscribe to our Newsletter
Get the latest news and updates by signing up to our daily newsletter.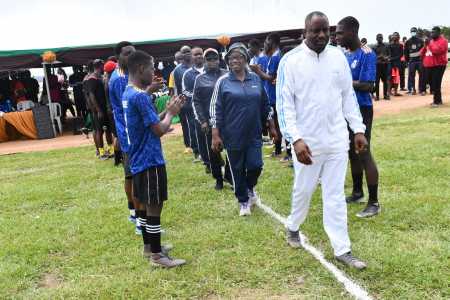 Story of the week
2022 CHANCELLORS CUP KICKS OFF