SIWES IS A SPRINGBOARD FOR A SUCCESSFUL CAREER – VC
SIWES IS A SPRINGBOARD FOR A SUCCESSFUL CAREER – VC
The Vice-Chancellor, Professor Adeniyi Olayanju on Wednesday, 27th September 2017 charged students proceeding on Student Industrial Work Experience Scheme (SIWES) to see the scheme as an opportunity to acquire relevant skills that would help them in their future career. "The speed I enjoyed in my career can be attributed partly to my strong IT Foundation". He disclosed this at the 2017 Pre-Attachment Orientation Programme organized for the students who by the end of the Alpha Semester would be embarking on the scheme.
He thanked God for the practical-oriented education Landmark University provides and also emphasized that the Industrial Attachment provides opportunity for students to see how things are done in the industrial setting. "Hands-on experience is lacking among youths today and SIWES is the only catalyst that can correct this and propel development in our nation."
While mentioning the commendations the University has received from the external contexts on students who did well during their SIWES engagement, he enjoined the students to be good ambassadors of the University wherever they go, as this will project the good image of the University the more. "Please be willing to learn from those you meet on the field, humble yourself because if you are not, those you meet on the field would not be willing to share their experience with you," he added.
Also at the event was the Area Manager of the Industrial Training Fund, Ilorin Area Office, Mr.Ogbonna Simon, represented by Mr.Gbolagade Salimonu who asserted that SIWES is a skill-acquisition programme designed to expose and prepare students for industrial work situation they would meet upon graduation. Mr.Ogbonna noted that the state of the nation's economy has made it mandatory for institutions of higher learning to prepare students for gainful self-employment after graduation and SIWES provides such opportunity. He also lent his voice to the call for students to be good ambassadors of the institution during the attachment period; this he said could be attained by ensuring total commitment and dedication, as well as obeying laid down rules and regulations of the employers they are attached to. He, further, expressed appreciation to Management of the University for organizing the orientation programme and commended the contributions the University has made towards the development of the Scheme.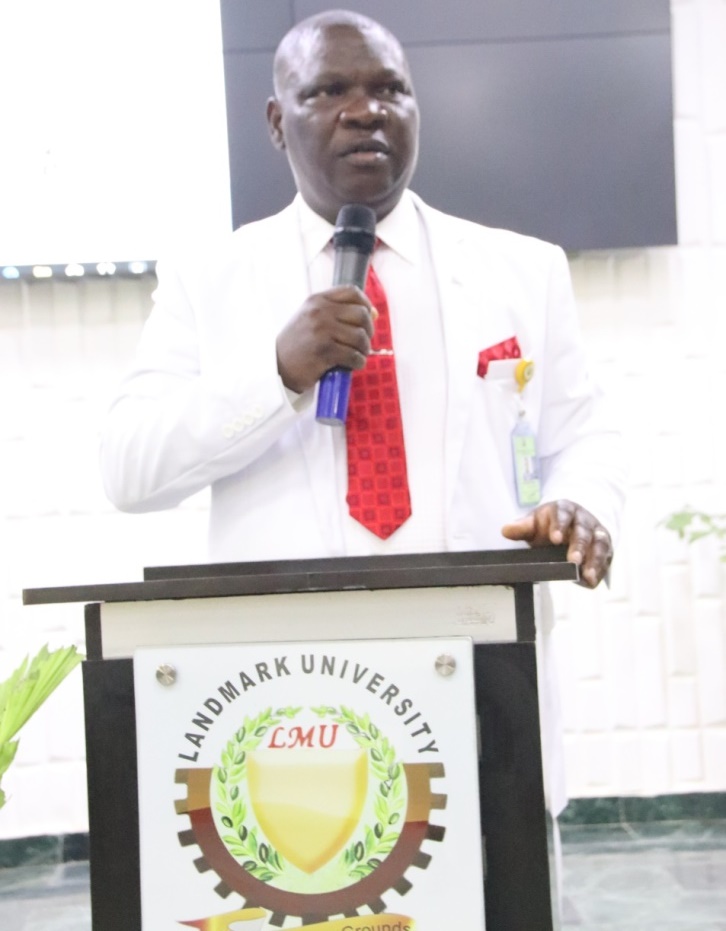 The Vice-Chancellor, Professor Adeniyi Olayanju giving his remarks at the programme.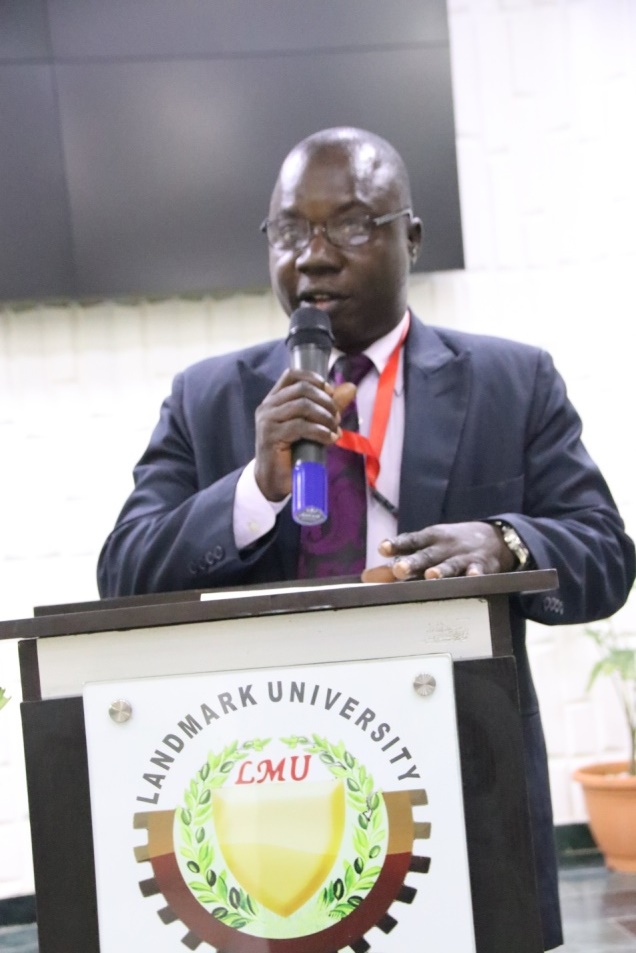 The Representative, ITF Area Manager, Mr. Gbolagade Salimonu delivering his address
Today @ LMU
Omu-Aran, NGclear sky 19.71oC
See More >>
Subscribe to our Newsletter
Get the latest news and updates by signing up to our daily newsletter.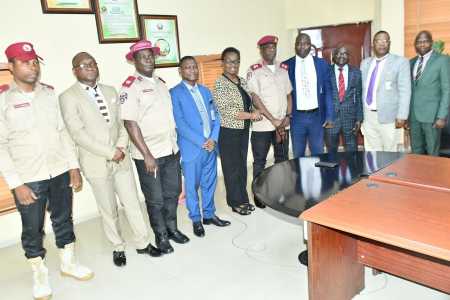 Story of the week
LANDMARK UNIVERSITY RECEIVES NEW FRSC KWARA SECTOR COMMANDER