LANDMARK UNIVERSITY SECONDARY SCHOOL OMU ARAN
Landmark University Secondary School(LUSS) is one of the twenty-two Faith Academy Network of Schools, founded with vision and insight by the leadership of the Living Faith Church Worldwide. It is a Co-educational Christian mission school, established to provide high level professional instructions and learning, that will culminate in academic excellence, spirituality and creativity on the platform of secondary education as inspired by biblical principles and purposeful living.

Faith Academy was founded in September 1999, but LUSS was established in 2011. Since then, the school has been operating at the level of international standards in all ramifications. It is factual that, at Landmark University Secondary School, average students are transformed into good students; good students are worked upon to become better; better ones are polished to emerge the best; juvenile delinquents are remodeled to be prides of their parents and the society; and gifted students are inspired and guided to discover and utilize their inborn talents. In a nutshell, here, we don't just teach students; our staffs are tutors, mentors and role models to our children-like students.
OUR FACILITIES
Landmark University Secondary School is blessed with world class and ultramodern facilities. All our Laboratories are well equipped and furnished. Also, our standard sports field provides opportunity for our students to actively engage themselves in various kinds of sporting activities. Our school is equipped with dormitories that are well ventilated, fully netted and sufficiently supplied with potable water. In terms of vocational studies, we have the resources that assist our students practice their various vocational skills such as Catering Craft, Dyeing and Bleaching, Painting, Music, Fashion Designing and Sculpting. And of course, we enjoy a twenty-four hour power supply round the year; this make studying interesting and effective at Landmark University Secondary School.
OUR STAFF
We have highly spiritual, disciplined, intelligent and qualified teaching and non-teaching staff at Landmark University Secondary School. We can confidently say that all our teachers have teaching qualifications and experience. As a matter of fact, our members of staff are missionaries entrusted with the vision of assisting our students fulfill their God designed purpose in life.
OUR ACADEMIC ACTIVITIES
We run classes from 8am to 2:40pm every school day (nine periods of forty minutes each). At Landmark University Secondary School, we employ both the theory and practical strategies to actualize our vision. For science and vocational subjects, our students are exposed early to practical works. Likewise for Language subjects, our focus is on developing our students' reading, writing and speaking skills. Hence, writing tasks are given to them to evaluate and improve their writing proficiency. Subjects offered are as follows.
Junior School Senior School
English Language English Language
General Mathematics General Mathematics
Basic Science and Technology Biology
Civic Education Civic Education
National Values and Religion Physics
Yoruba Language Yoruba Language
Business Studies Chemistry
Music Technical Drawing
French Language Geography
Agricultural Science Commerce
Home Economics Literature-in-English
PHE Financial Accounting
Creative Art s CRS
Computer Studies Government
Spiritual Prowess Garment Making
Leadership Dyeing and Bleaching
Food and Nutrition
Catering Craft
Music
French Language
Agricultural Science
Economics
ICT
Spiritual Prowess
SPIRITUAL ACTIVITIES
Spirituality is one of our focuses. Students are nurtured with the word of God regularly through early morning devotions, morning assemblies and church services. We also have a spiritual parenting programme designed to provide spiritual mentorship for our students outside the classroom. The spiritual activities in the school include the following;
• Devotions- the first thing in the morning and the last thing in the night.
• Assembly- every school day 7:30am-8:00am
• Sunday Service- between 7:00am and 9:00am
• Mid-week Service- every Wednesday 5:00pm-6:15pm
• Spiritual Development- every Sunday evening 5:00pm-6:15pm
• Spiritual Parenting – once in a month
OUR BOARDING HOUSE SYSTEM
The school is equipped with hostels for Male and Female students. Our hostels are designed to give a homely ambience and comfort for students anytime they are not in the class. Our well trained hostel staffs give needed care and support to students beyond the classroom
SPORTS AND RECREATION ACTIVITIES
Friday and Saturday are days for sports and games. Every student is expected to participate in any sport of his/her choice during these periods. It will interest you to know that an inter-house competition holds every year, and this provides a platform for students to show case their talents and gifts in the area of sport.
DISCIPLINE
At Landmark University Secondary School, we uphold discipline. The school does not condone any form of bullying, immoralities, examination malpractice and other vices among the students. The end product of this, are cultured students with good values.
COMPETITIONS AND AWARDS
Landmark University Secondary School has partaken in several local, state and national competitions, where our students performed excellently well.
CONTACT
Contact via telephone 08134623925, 08137523824, 07067914964, 09061813010 for admission and other information or visit also www.eclfcww.org
VISION
Landmark university secondary school is established as a co-educational Christian Mission Secondary School running a boarding with the aim of providing high level instruction within the confines of Academic Excellence, Spirituality and Creativity as a spring board for post-secondary education with respect to sound Christian characters and purposeful living
MISSION
To become one of Nigeria's leading Christian Mission Secondary School with Commitment to raising spiritually sound leadership through a deep understanding of Godliness, honesty, integrity and industry within a disciplined framework.
MOTTO
ACADEMIC EXCELLENCE, SPIRITUALITY AND CREATIVITY
1

2

3

4

5

6

7

8

9

10

11

12

13

14

15

16

17

18

19

20

21

22

23

24

25

26
Today @ LMU
Omu-Aran, NGbroken clouds 26.12oC
See More >>
Subscribe to our Newsletter
Get the latest news and updates by signing up to our daily newsletter.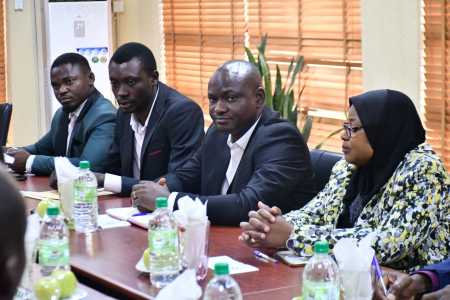 Story of the week
SON KWARA STATE SEEKS COLLABORATION WITH LANDMARK