LMU TO EXPLORE SOILLESS AGRICULTURE
LMU TO EXPLORE SOILLESS AGRICULTURE
The Vice-Chancellor, Professor Adeniyi Olayanju has reiterated the commitment of the University towards revolutionizing agriculture and the attainment of food security for the African Continent. He re-echoed this commitment on Tuesday 12th September 2017 when he received the team from BIC Farms Concept led by Pastor Debo Onafowora, stating that Hydroponics which also means soilless agriculture is a major way the University can actualize her agrarian mandate.
While appreciating Pastor Onafowora for making out time to be at Landmark University, the Vice- Chancelor said, his "presentation has captured the mind of the Chancellor who is passionate about food security for the African Continent. We must hit the ground running, we must walk the talk." He further pointed out that with the increased interest of the University towards the agrarian mandate, the "Hydroponics can work for Landmark University". He, however, requested for a pilot of the project in the University in partnership with BIC Farms Concept which he said would metamorphose into a large scale.
During his presentation, Pastor Onafowora noted that BIC Farms Concept was established to solve Africa's Agribusiness's problems via Hydroponics. According to him, without agriculture the nation cannot grow and for industries to grow, agriculture must not be stagnant. He said the call for Hydroponics was necessitated because of the challenges of urbanization which has taking over arable farmlands due to explosion in population. He described Hydroponics as a technique for growing plant without soil. "Hydroponics is simply water working, though it does not require much water and can produce food despite shortage of water. God's resources are unlimited but we need technology to access it because we cannot go the traditional way and still expect to make much progress." He further enjoined that Hydroponics technology is to make agriculture more attractive to the youth, as the nation's aged farmers are going extinct. He added that with Hydroponics technology, 90% of farm produce gets harvested, fresh and timely, and turn over time greatly reduces.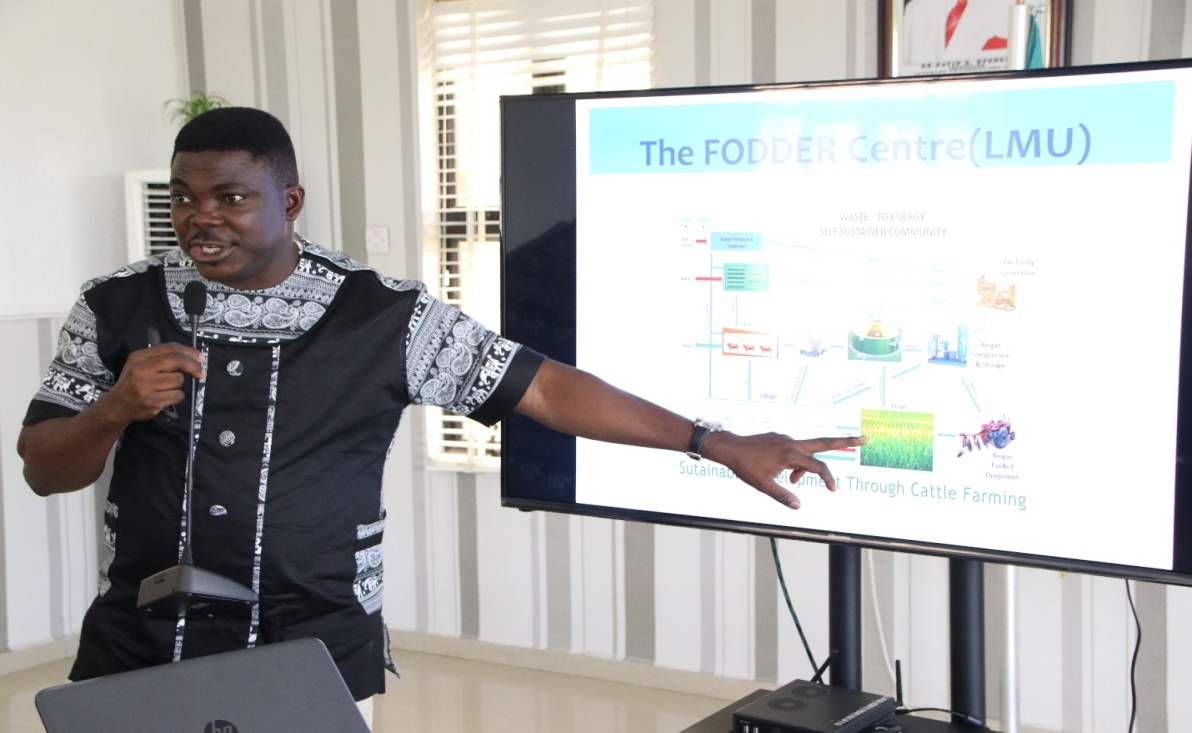 Pastor Debo Onafowora making his presentation.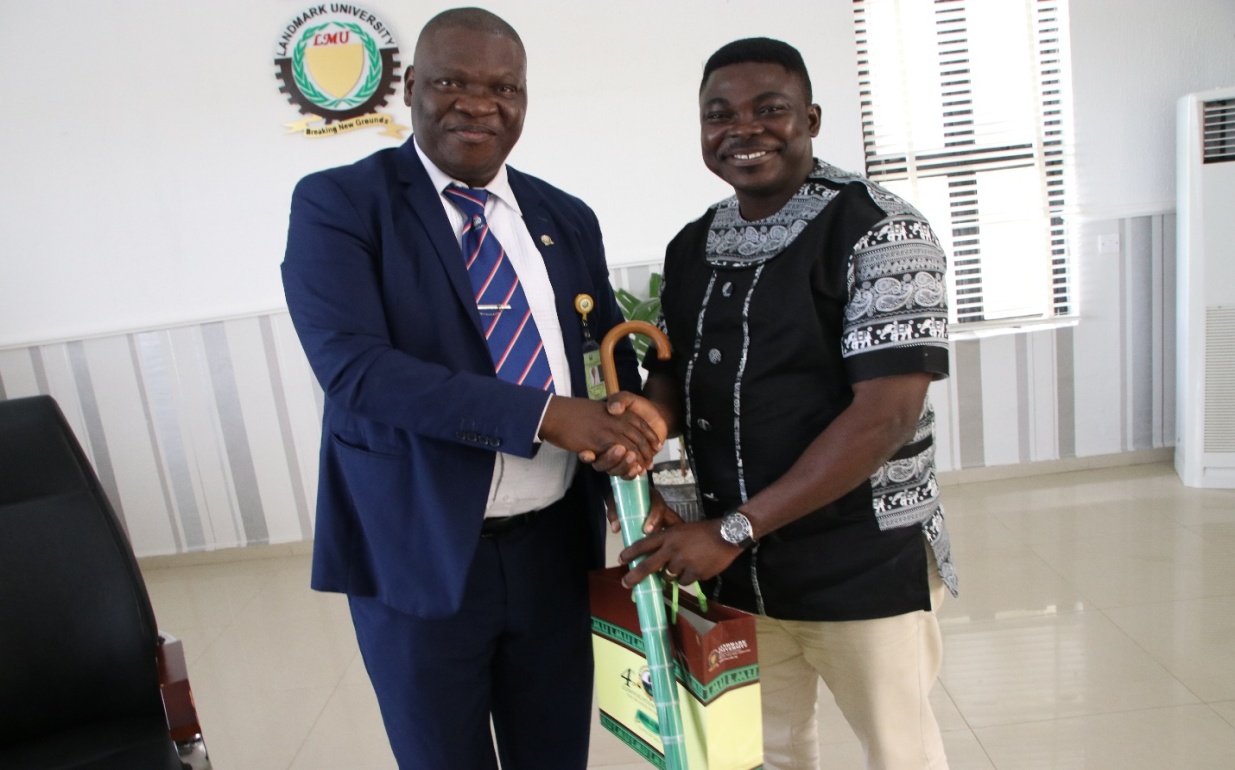 The Vice-Chancellor, Professor Adeniyi Olayanju presenting the University's Souvenir to Pastor Debo Onafowora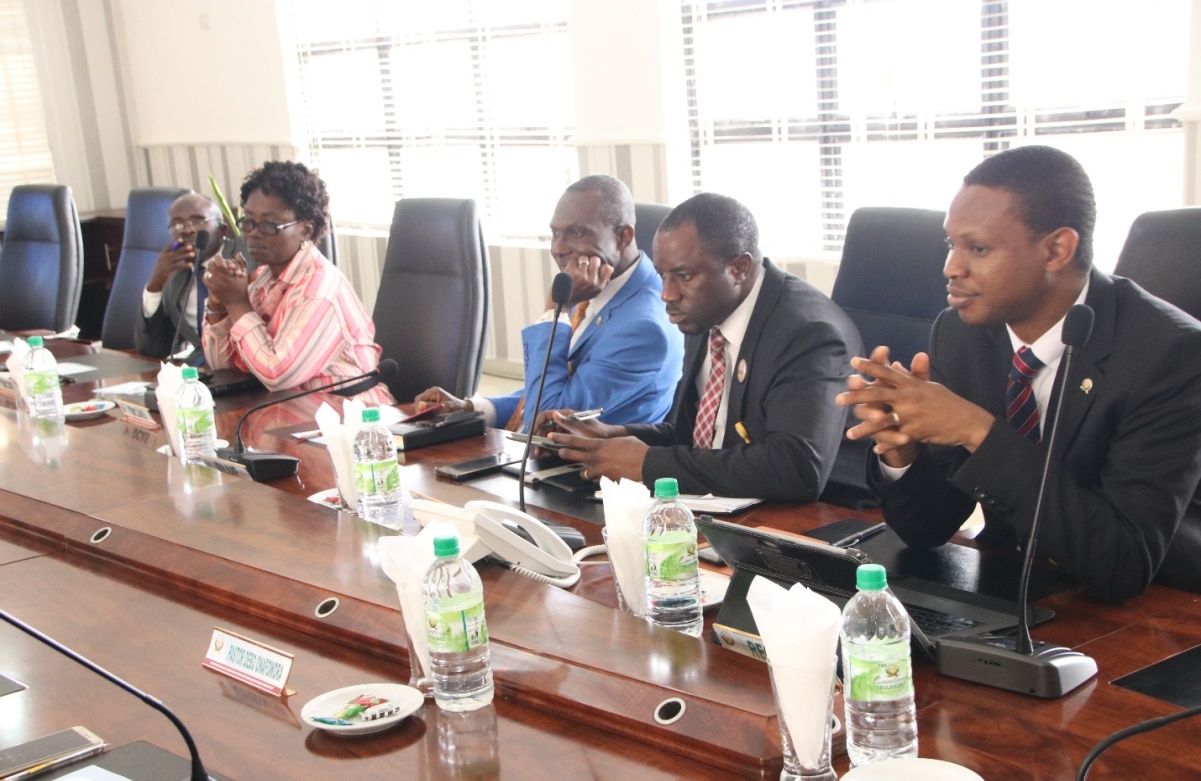 Right: Registrar, Dr Ezenwoke Azubuike and other members of Management during the Interactive Session with Pastor Debo Onafowora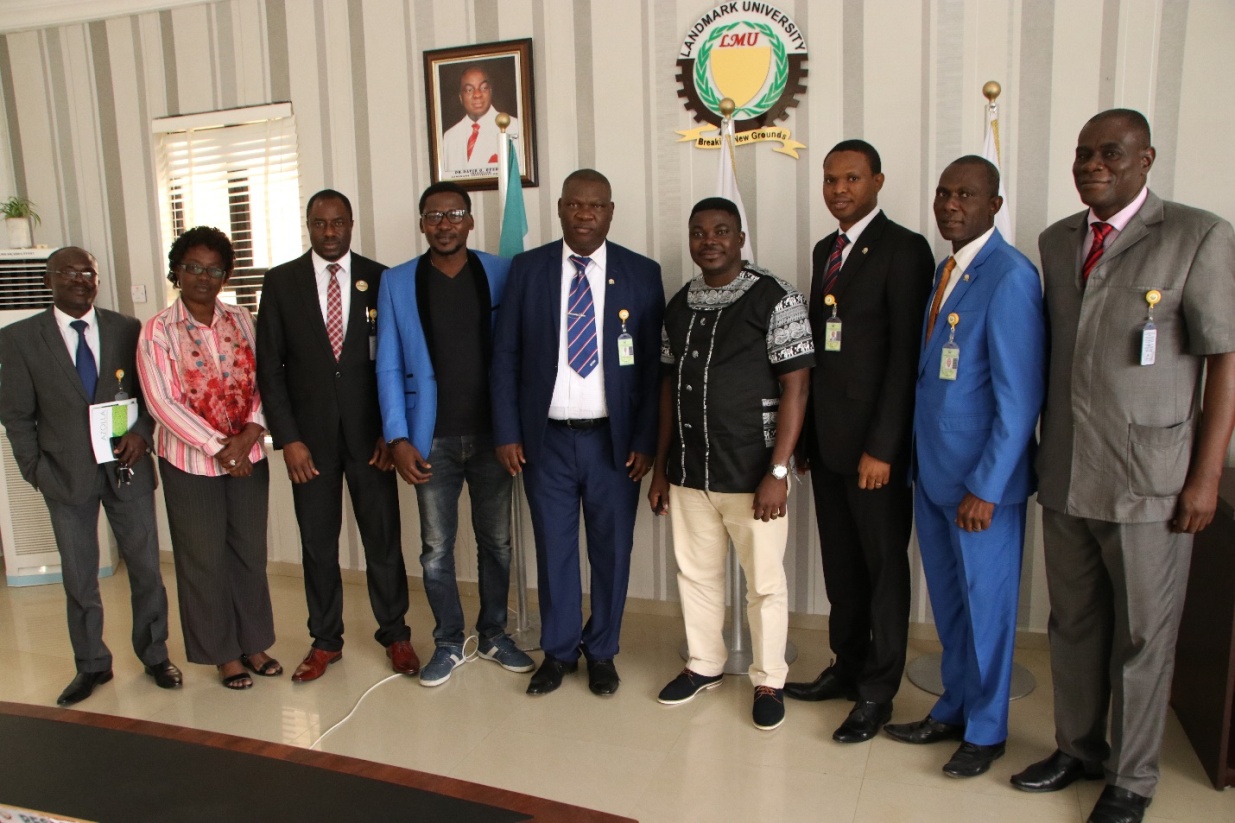 Center: The Vice-Chancellor, Professor Adeniyi Olayanju and Pastor Debo Onafowora in a group photograph with Members of Management
Today @ LMU
Omu-Aran, NGclear sky 19.71oC
See More >>
Subscribe to our Newsletter
Get the latest news and updates by signing up to our daily newsletter.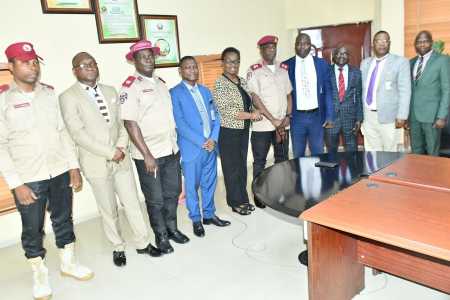 Story of the week
LANDMARK UNIVERSITY RECEIVES NEW FRSC KWARA SECTOR COMMANDER