LMU REITERATES COMMITMENT TO AGRARIAN REVOLUTION AS THE WORLD COMMEMORATES 2017 FOOD DAY
LMU REITERATES COMMITMENT TO AGRARIAN REVOLUTION AS THE WORLD COMMEMORATES 2017 FOOD DAY
As anticipated by the Landmark University community, the College of Agricultural Sciences in collaboration with the Commercial Farms organized a food fair in commemoration of the 2017 World Food Day, themed "Change the future of migration. Invest in food security and rural development". The annual event, as initiated by the Food and Agriculture Organization (FAO) of the United Nations and celebrated world over is towards achieving Zero Hunger by 2030 as contained in the Sustainable Development Goal (SDG) 2.
Highlight of the event, which significantly indicated the commitment and level of progress of the University towards reaching the SDG goal, was the unprecedented patronage the fair received as members of the University community swarmed around the heaps of farm produces on display.
While declaring the event open, the Vice-Chancellor, Professor Adeniyi Olayanju expressed gratitude to God for how far He has helped the University in terms of actualizing her vision of spearheading an agrarian revolution in Africa. He echoed the necessity of food to the survival of mankind. Apart from being a cure for hunger, Professor Olayanju noted that food is needed for growth, sustenance, nourishment and the general functionality of man in his environment.
Noting some of the University's investment towards food security and rural development thereby changing the future of migration as captured in the year's theme, the Vice-Chancellor said, "We are fast utilizing the secured large hectares of land for the cultivation of cassava, rice, maize, soybeans and yam. Also, we just took possession of an automated layer pen stocked with about 30, 000 birds to boost egg production. The good news is that the birds have started laying eggs."
He also added that the various collaborations with relevant institutions national and international are towards realizing the overarching goal of food security globally. The institutions he mentioned included the International Institute of Tropical Agriculture (IITA), National Space Research and Development Agency (NASRDA); National Centre for Agricultural Mechanisation (NCAM); and Nigerian Institute of Agricultural Engineers (NIAE) among others.
He therefore reiterated the commitment of the University towards making quality food available, affordable and accessible to the society.
Interestingly, the demand for the University products was enormous due to their freshness, healthiness and affordability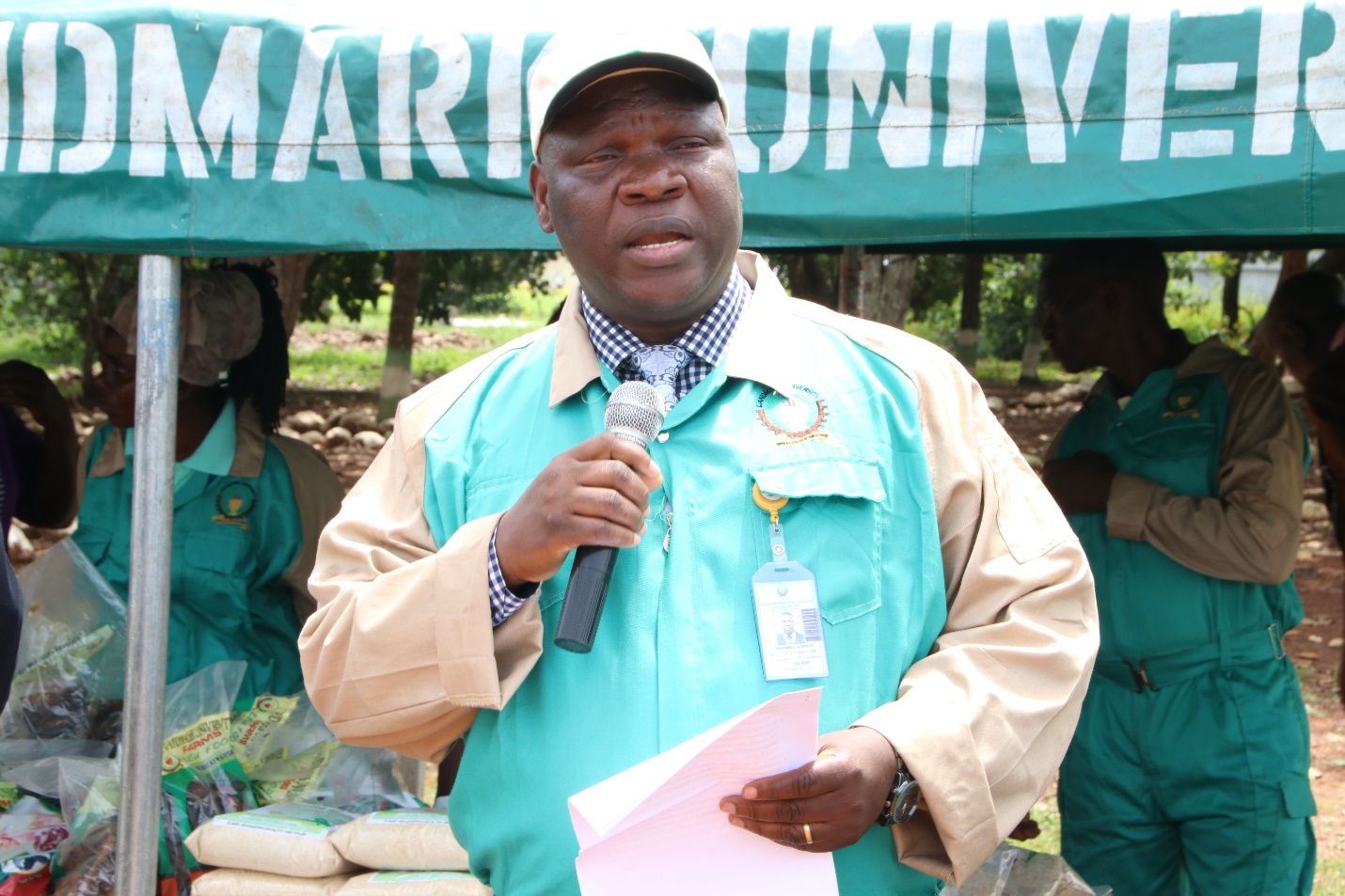 The Vice-Chancellor, Professor Adeniyi Olayanju making his remarks at the Food Fair commemorating the 2017 World Food Day.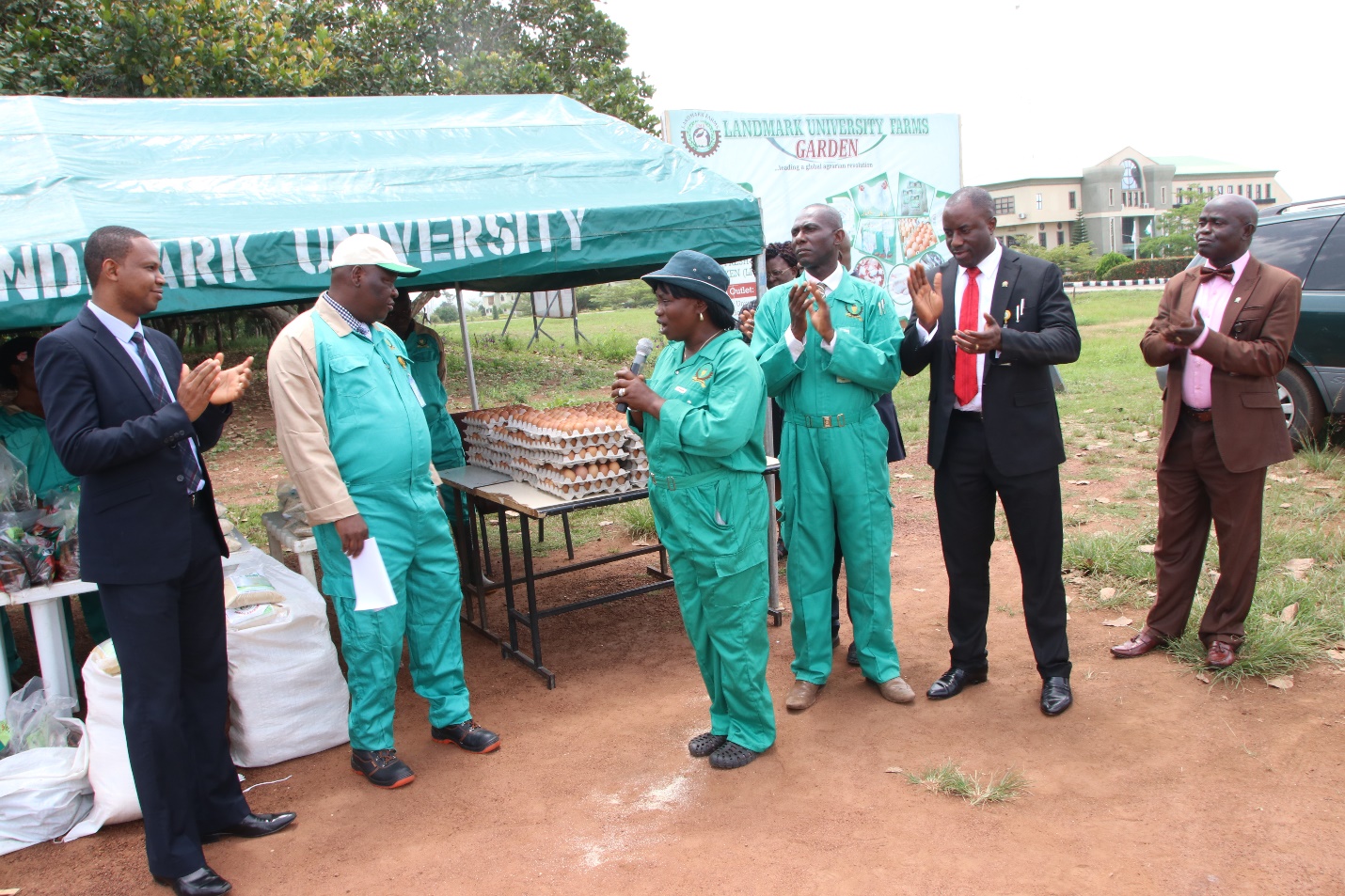 The Dean, College of Agricultural Sciences, Professor Charity Aremu welcoming the Vice-Chancellor, Professor Olayanju to the Food Fair commemorating the 2017 World Food Day.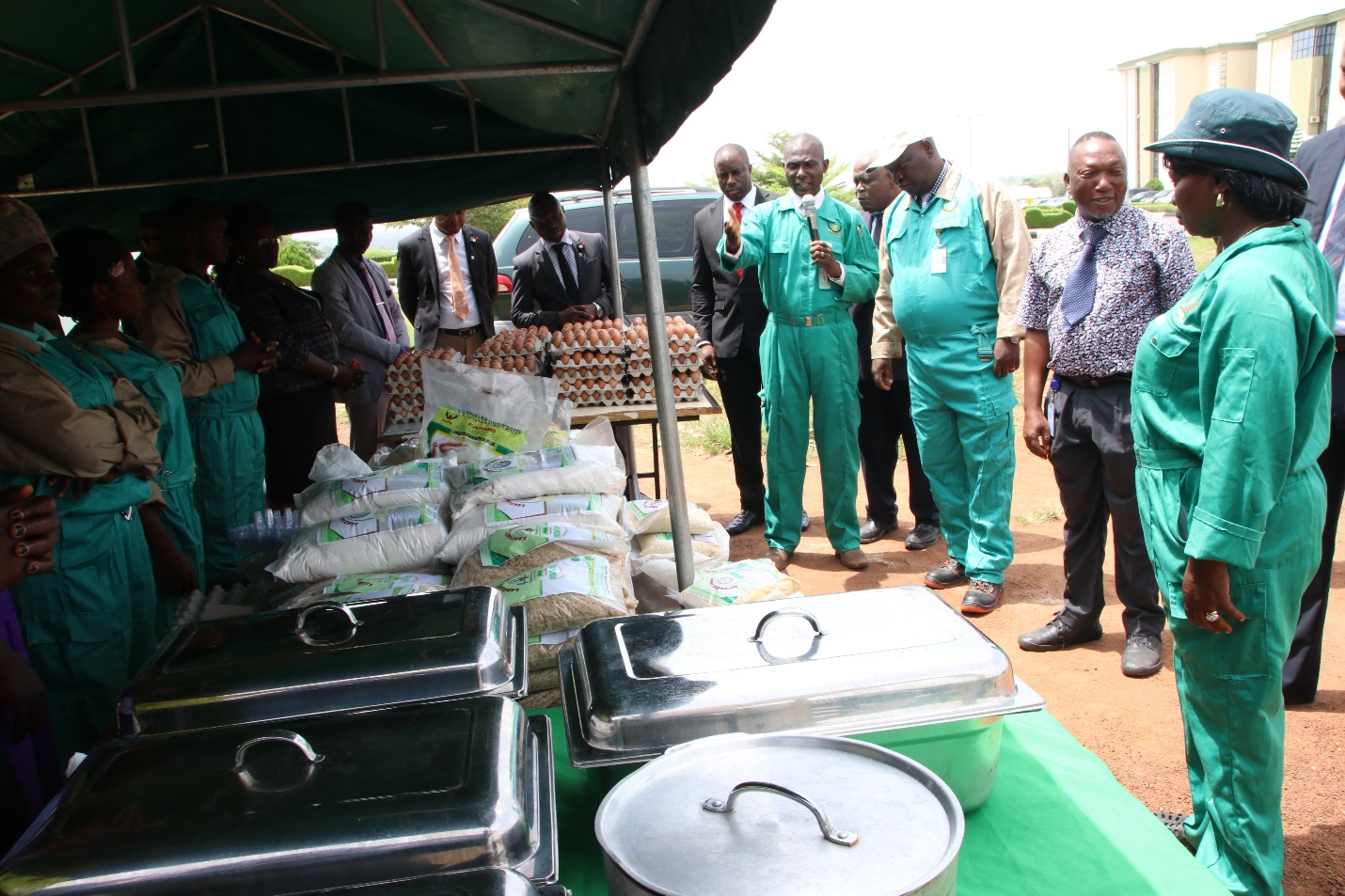 The Director, Landmark University Farms, Dr John Izebere introducing the various products from the Commercial Farm on display at the Food Fair commemorating the 2017 World Food Day.
Produce from the Landmark University Teaching and Research Farm on display at the Food Fair the commemorating 2017 World Food Day.
Today @ LMU
Omu-Aran, NGclear sky 21.32oC
See More >>
Subscribe to our Newsletter
Get the latest news and updates by signing up to our daily newsletter.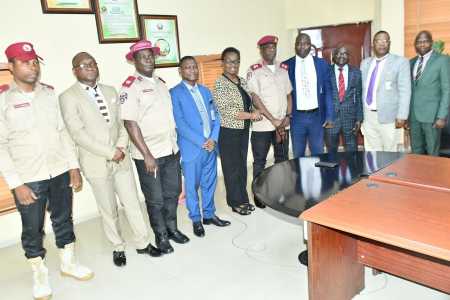 Story of the week
LANDMARK UNIVERSITY RECEIVES NEW FRSC KWARA SECTOR COMMANDER