LMU RECEIVES VISHTECH SOLUTION
LMU RECEIVES VISHTECH SOLUTION
The Vice-Chancellor, Professor Adeniyi Olayanju on Monday 16th October, 2017 reinvigorated the commitment of the University to improve services rendered on campus via the engagement of ICT-compliant technology. He made this known when he received officials of Vishtech Solution led by Mr. Muni Sankar who made a donation of Digital Signage Screen to the University.
While receiving the Vishtech team, the Vice-Chancellor remarked that Landmark University noted that "It is obvious that the world is changing technologically and education institutions cannot afford to be static or insensitive in this light; hence LMU is unrelenting in seeking efficient ways of carrying out her services to gain the edge in an increasing competitive global environment." He affirmed the University's ICT compliant operational values have attracted great individuals, corporate organizations and high-ranking institutions to the University.
He further stated that the University is comfortable in partnering with Vishtech which is a reputable company, being the official Sharp Corporations distribution representative in Nigeria. He appreciated the organization for donating a Digital Signage Screen to the University, which he said would be memorable in the annals of the University.
Speaking earlier, Mr. Muni Sankar noted that Vishtech Solutions is the official Sharp Distributor for West and East Africa for visual products (information display panel). The organization started her relationship with Landmark University in 2015 and have supplied interactive screens currently being use at the Computer Laboratories on campus. He said prior to the supply of the interactive screens, his company has brought Sharp representatives to the University, thereafter invited the Director, Centre for Systems and Information Services, Engr. Dipo Olaleye to Dubai for technology show to see the kind of technology Sharp operates with, as a way of facilitating technology transfer. He added that his organization has been partner to the University for a while now and this is evident in the company's participation in the Convocation Ceremony of the University and the recent donation of the 49 inches Digital Signage Screen to the University.
During an interactive session, the members of Management present appreciated the consistent technology of Sharp Corporation and the partnership of Vishtech with Landmark University.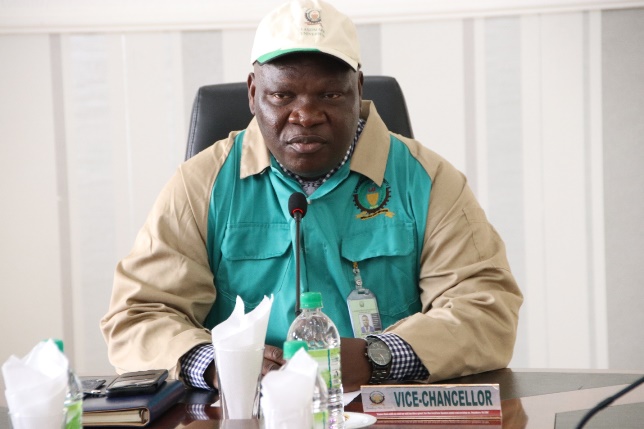 The Vice-Chancellor, Professor Adeniyi Olayanju giving his remarks during the visit.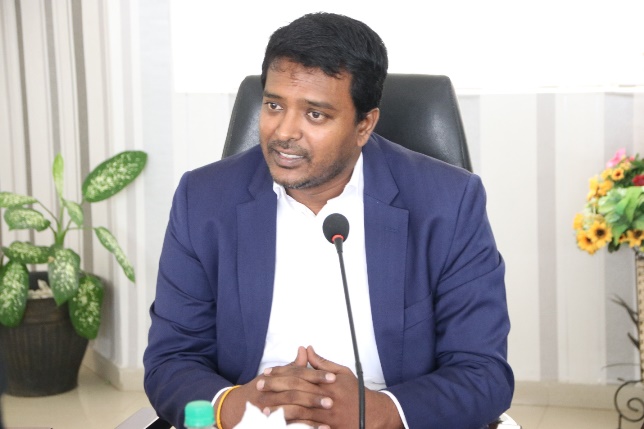 Mr. Muni Sankar, Vishtech Solution giving his remarks at the meeting.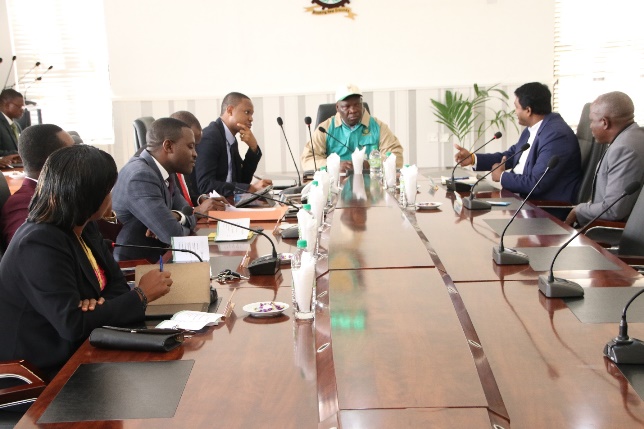 Members of Landmark University Team and Vishtech Team during the interaction.
Members of Landmark University Team receiving the 49 inches Digital Signage Screen from Vishtech Team.
Today @ LMU
Omu-Aran, NGclear sky 19.71oC
See More >>
Subscribe to our Newsletter
Get the latest news and updates by signing up to our daily newsletter.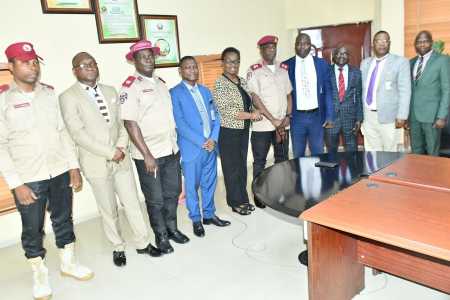 Story of the week
LANDMARK UNIVERSITY RECEIVES NEW FRSC KWARA SECTOR COMMANDER