LMU RECEIVES ACCA'S ACCREDITATION PLAQUE
LMU RECEIVES ACCA'S ACCREDITATION PLAQUE
On Wednesday 15th, November 2017, Landmark University further reiterated her commitment to academic excellence as the Association of Chartered Certified Accountants (ACCA) presented the accreditation certificate plaque to the Institution.
Receiving the certification plaque, the Vice-Chancellor, Professor Adeniyi Olayanju eulogized the Chancellor, Dr. David Oyedepo's quest to provide a platform for academic merit and standards thereby improving the quality of education in the country and in Africa. The Vice-Chancellor who said that the feat attained is a function of commitment, excellence and sacrifice however noted that the University will not relent on her pursuit of global best practices towards attaining the academic frontiers as the leading world-class University.
Professor Olayanju appreciated the ACCA team for their proactiveness while carrying out her obligations as contained in the Memorandum of Understanding (MoU),beyond this, he urged the Chartered Association to make the existing relationship long lasting.
The ACCA's Country Manager, Mr.Tony Syball said the Chartered Association is a proud partner of Landmark University as a result of the giant strides the Institution is recording. He then revealed ACCA's readiness in building capacity of Faculty, Staff and Students of Landmark University in the areas of training the trainers, Industrial attachment (IT) and offering a highly subsidized tuition fee for professional examination and certification.
The ACCA accreditation of Landmark University's B.Sc. Accounting as contained in the certificate of exemption plaque was signed by the Executive Director, Strategy and Development, Mr. Allan Hatfield. With this development, Landmark University graduates from 2017 would be exempted from 6 of the 14 modules requirement for ACCA professional certification.
The Vice-Chancellor, Professor Adeniyi Olayanju addressing the ACCA team and other members of management.
The Vice-Chancellor, Professor Adeniyi Olayanju addressing the ACCA team and other members of management.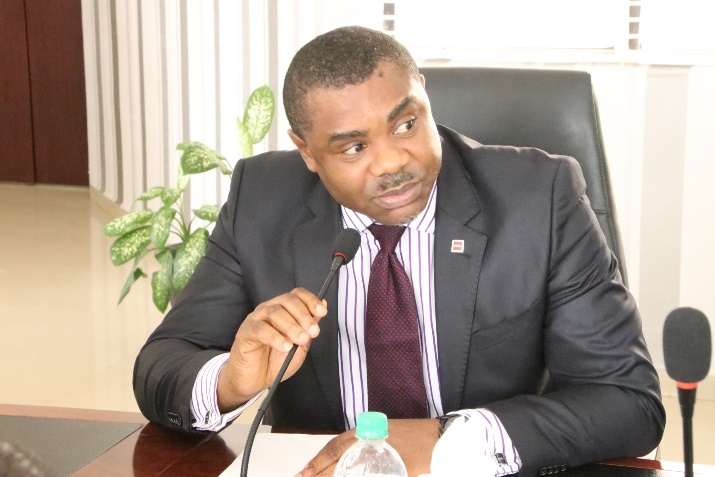 The ACCA Country Manager, Mr. Tony Syball speaking on the ACCA's exemption and accreditation status given to Landmark University.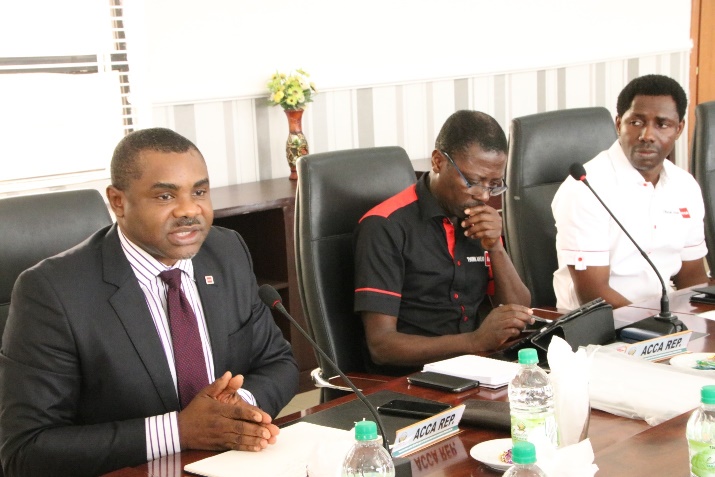 The ACCA team at the meeting.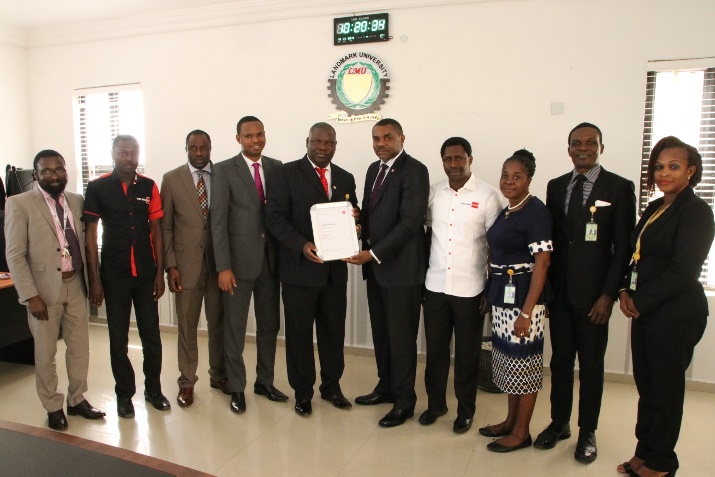 The Vice-Chancellor, Professor Adeniyi Olayanju and other members of management in a group photograph with the ACCA team.
Today @ LMU
Omu-Aran, NGovercast clouds 23.41oC
See More >>
Subscribe to our Newsletter
Get the latest news and updates by signing up to our daily newsletter.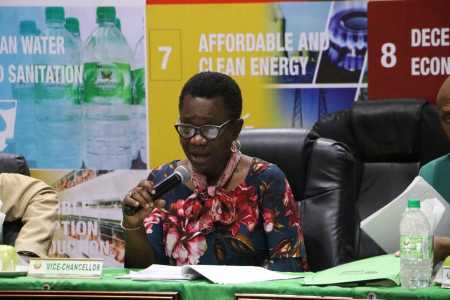 Story of the week
GREAT EXPECTATION AS LANDMARK SET TO FLAG OFF INTERNATIONAL VISITING VOLUNTEER SCHOLARS PROGRAMME