LMU ANNOUNCES FREE TUITION FOR AGRICULTURAL PROGRAMMES
The Chancellor and Chairman Board of Regents, landmark University, Dr. David Oyedepo has approved free tuition fee for all Agricultural Programmes in the University with the effect from the 2018/2019 Academic Session.
This was contained in a special announcement made by the Vice-Chancellor, Professor Adeniyi Olayanju at the University General Friday Faculty Fellowship on Friday 9th March, 2018. "All Our Agricultural Programmes are now tuition free, effective 2018/2019 Academic Session. He however stated that the students are still expected to pay other components of the school fees through the payer-friendly mode of payment in two (2) instalments. He appreciated the Chancellor and the entire members of the Board of Regents for this magnanimity.
The Agricultural Programmes are Crop Science, Animal Science, Agricultural Extension and Rural Development, Agricultural Economics, Agribusiness Management, Environmental & Natural Resources Economics, Aquaculture & Fisheries Management, Tourism and Recreation, Horticulture and Landscape Management as well as Agricultural and Food Engineering Programmes.
The Vice-Chancellor said that the gesture did not only validate the abiding support of the Visioner and Chancellor, Dr. David Oyedepo towards attracting youths to sustainable agriculture and its value chain but also the actualization of the vision of the University as an institution borne out of a passion for change from unsatisfactory status quo and uncomplimentary identity of Africa to unprecedented transformation of the black race in the scheme of development across the globe. "We therefore crave to see this change take place in our land and in our time. We are committed to making agriculture a more attractive and profitable venture" he added.
Speaking further, Professor Olayanju decried the low involvement of youth in agriculture, which he said was as a result of the drudgery associated with the practice of agriculture. He said that agricultural practice is still populated by the aged especially women. He noted that any profession that suffers dearth of apprentice is at the verge of extinction, hence there cannot be a better time to attract and inspire youths to demonstrate youthfulness and usefulness by getting actively involved in agriculture and its value chain for the sake of posterity and prosperity of our nation and Africa at large.
"In line with our vision to restore the dignity of the black race, Landmark University has a cluster of established programmes and relevant facilities in readiness for the training of interested admission seekers into our agriculture-based courses starting from the next admission exercise. However, it is custom in the Landmark University context for all Students to be agriculture-oriented irrespective of their field of study. All students acquire additional skills and certificates upon graduation with a view of breaking new grounds in providing solutions the world agricultural needs," he concluded.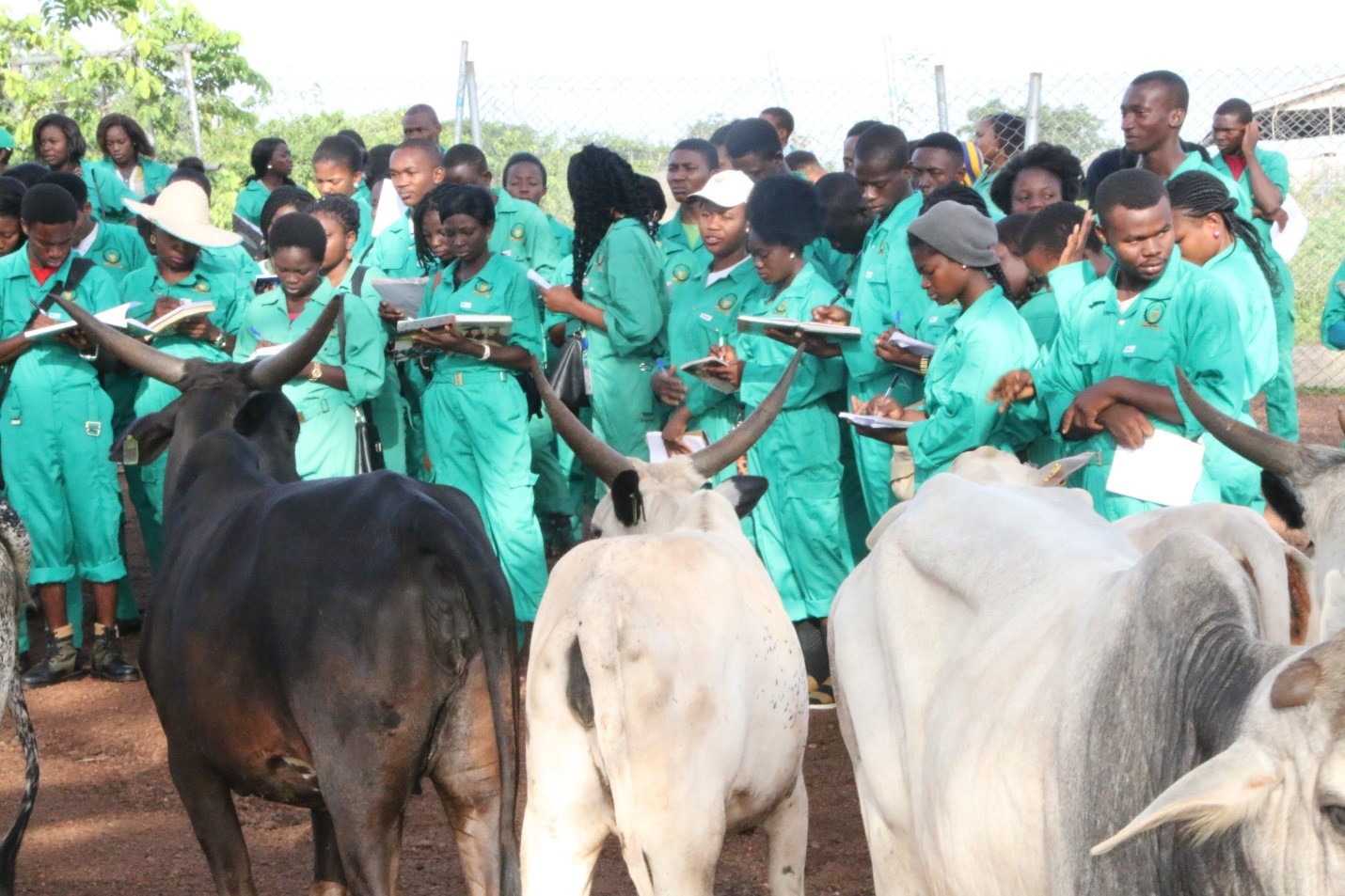 Students of Landmark University during the Agripreneurship Class
Today @ LMU
Omu-Aran, NGclear sky 20.53oC
See More >>
Subscribe to our Newsletter
Get the latest news and updates by signing up to our daily newsletter.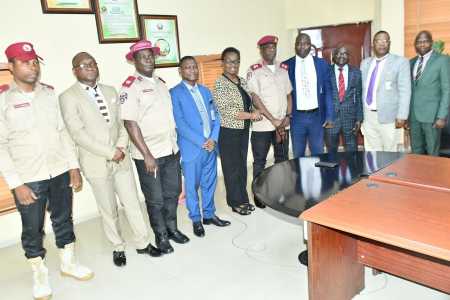 Story of the week
LANDMARK UNIVERSITY RECEIVES NEW FRSC KWARA SECTOR COMMANDER