LANDMARK UNIVERSITY TO PARTNER EXPERT ON AGRO-INDUSTRIAL REVOLUTION IN KWARA AND BEYOND
LANDMARK UNIVERSITY TO PARTNER EXPERT ON AGRO-INDUSTRIAL REVOLUTION IN KWARA AND BEYOND
In line with her mandate to lead an agrarian revolution on the African continent, Landmark University reiterated her commitment to the revolution, precedence of which the University had set within her immediate environment through the deployment of internal resources for the benefits of humanity. This was established during the presentation of the Director of Extension and Linkages, Federal Institute of Industrial Research, Oshodi, (FIIRO) Lagos, Dr. Dele Oyeku titled "Towards an Entrepreneurial University: Setting a Template for Agro-Industrial Revolution in Kwara and Beyond." Dr Oyeku described an entrepreneurial university as one "that has adopted entrepreneurial orientation in its management, fostering internal and external linkage, and utilizing internal resources (both human and financial) for economic benefits of all the stakeholders including staff, students as well as immediate and remote communities." He said this peculiar orientation is what distinguishes such university from the traditional universities that only operate within the ambit of teaching and research, noting the domino effects on our social structure, some of which include increase in youth unemployment rate, underdevelopment, public investment collapse, dearth of industries among others. According to him, "industries are virtually none existing today to absorb the technical manpower produced yearly by Universities and other tertiary institutions in Nigeria. Industries are closing down in Nigeria relocating to Ghana and other ECOWAS countries."
He said any university desiring to become entrepreneurial would need to fulfil a 4-point criteria common to the renowned world-class universities around the globe such as the University of Nottingham, Queen's University, Stanford University, University of Hertfordshire and Covenant University. These criteria include "Vision and strategy," "Culture and mindset," "Entrepreneurial impact," and "Policy and practice."
However, Dr. Oyeku advocated a paradigm shift in the objective of university education to address socio-economic challenges of unemployment, poverty and also promote sustainable economic development because leadership in determining the direction of innovative development in economic process has been passed to the University being the link between industry and government through its engagement in demand-driven research in consonance with national priority and interaction with the local industries to understand how their research and innovation can help solve immediate local problems and anticipatory challenges.
The Vice-Chancellor, Professor Adeniyi Olayanju remarked that Landmark University was built on a departure philosophy and has been from inception running with a clear vision and passion for self-sustainability with tenacious focus on interdisciplinary and solution-driven research activities to transform the living standard of the black race. He said from the presentation of Dr. Oyeku, it was crystal clear that the University is on the right track, saying "In furtherance of our quest to raising total graduates devoid of any liability tendencies to the society, we run value addition programmes in Entrepreneurship, Agripreneurship, Total Man Concept and Towards a Total Graduates, which have graciously been our selling point as a faith-based and agriculture-oriented University. We feel honoured and humbled by the feedback received from outside context about the impact our graduates make in the world of work."
He therefore commended FIIRO for its tremendous impact on research and development. "We recognize the mission of FIIRO with respect to conducting and promoting market-driven research and development (R&D) for the industrialization and socio-economic development of Nigeria. Worthy of acknowledgement is the fact that some entrepreneurs leverage FIIRO research platform to turn out products that are today being exported. Such a great stride is what we are thinking towards via partnership to flag technology incubation centers aimed at addressing key challenges in the society, chief of which is food," he concluded.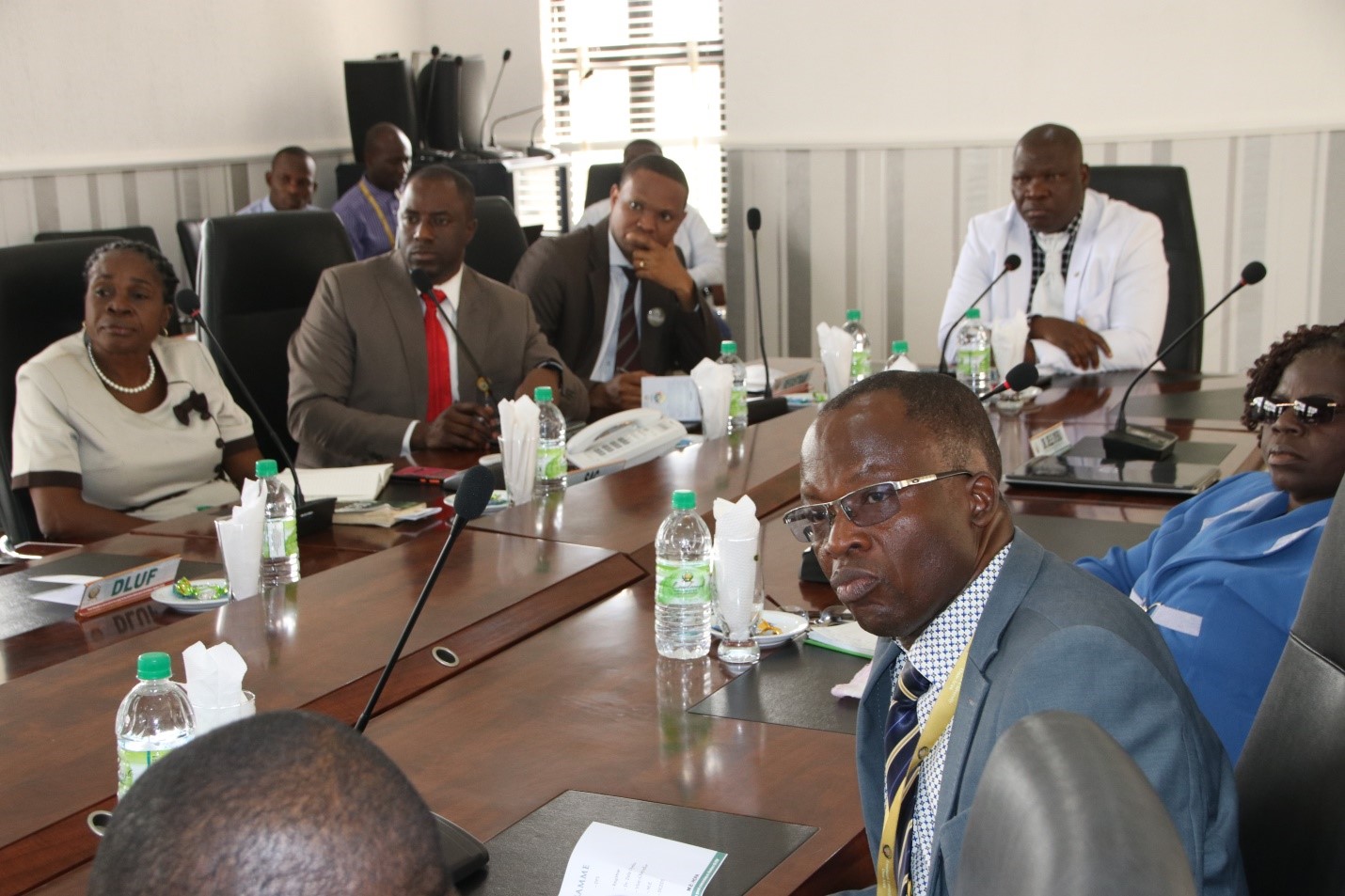 Cross Section of the University Management listening to the presentation of Dr. Dele Oyeku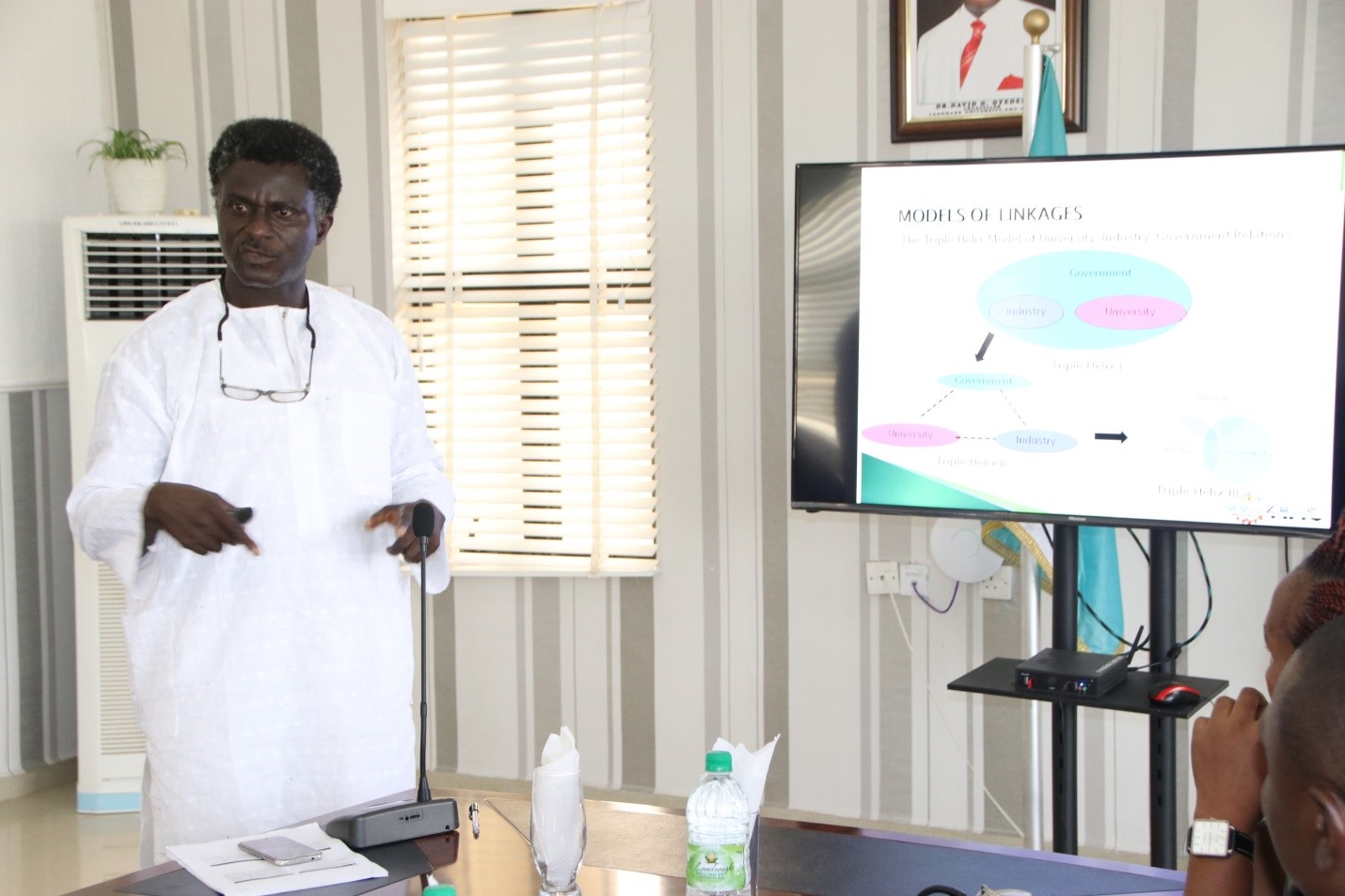 Dr. Dele Oyeku during his presentation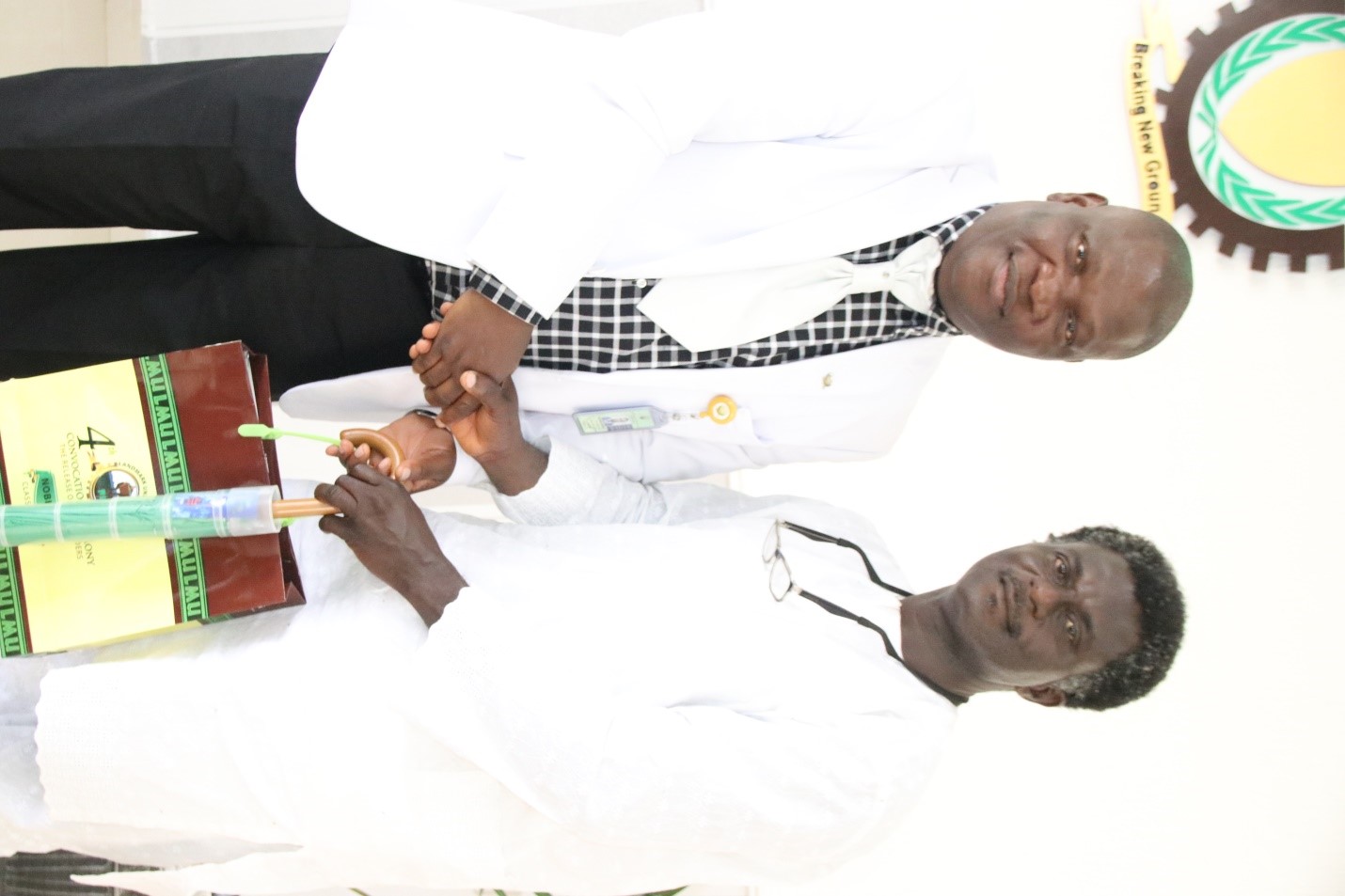 The Vice-Chancellor, Professor Adeniyi Olayanju presenting Dr. Dele Oyeku with University sourvenirs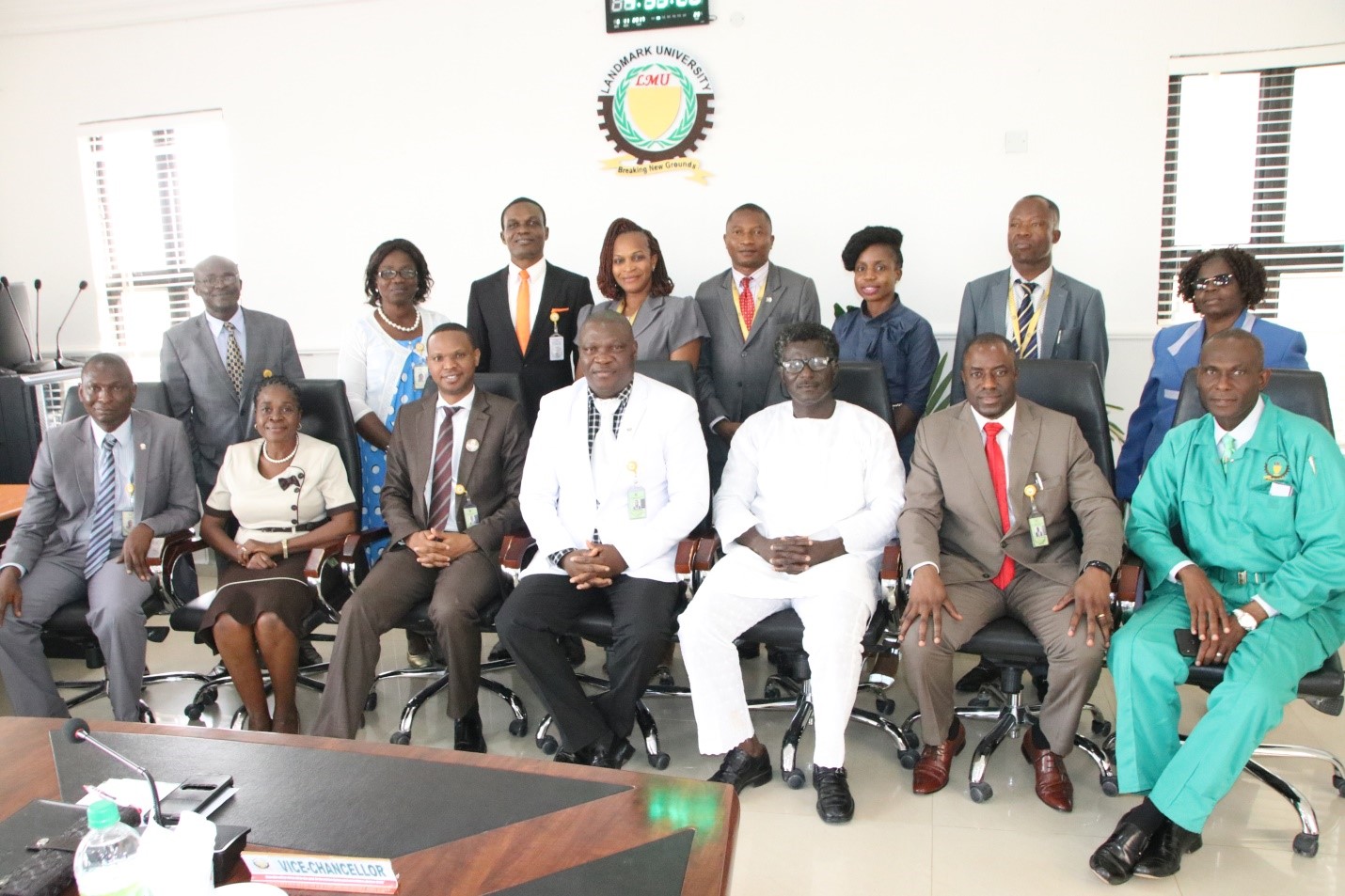 Centre: The Vice-Chancellor, Professor Adeniyi Olayanju leading other members of Management in a group photograph with Dr. Dele Oyeku
Today @ LMU
Omu-Aran, NGclear sky 21.32oC
See More >>
Subscribe to our Newsletter
Get the latest news and updates by signing up to our daily newsletter.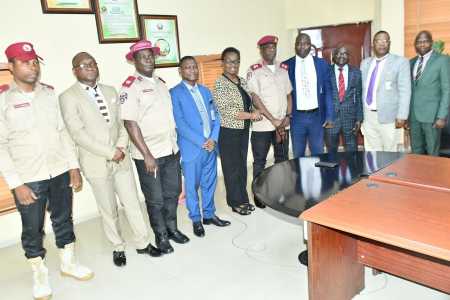 Story of the week
LANDMARK UNIVERSITY RECEIVES NEW FRSC KWARA SECTOR COMMANDER