LANDMARK UNIVERSITY LIBERATION ARMY IN FOUR STAR CELEBRATIONS
On 3rd December, 2015 the Liberation Army, which is the community development arm of the student body marked her four (4) year anniversary during the regular Thursday Chapel Service.
The Liberation Army is a non-governmental charity organization that is committed to impacting the less privileged in every community within Omu-Aran and its environs. The group has reached to the less privileged in divers ways, amongst which are spiritual, mental, welfare support and acquisition of skills. It has five support teams namely, the Primary/Secondary, Orphanage, Hospital, Prison and Market Support Team. Over the last four years since its establishment, the group has continuously engaged in meaningful outreaches with attendant tangible testimonies to validate its motto, "Marching Out to Transform Lives".
The Director, University Wide Courses, Pastor James Ndako appreciated the contributions of the past and present Executives of the group and recognised all members of the University community for their contributions towards the the success of the Liberation Army fom inception till date.
Speaking passionately about the impact of Liberation Army to the Omu-Aran community and its environs, the Vice-Chancellor, Professor Aize Obayan, described the fourth year anniversary celebrations of the group as biblical. She noted that the vision of the Liberation Army is in-line with the liberation mandate of the Living Faith Commission, which is to liberate the world from all oppressions. "Liberation talks about severance from oppression, poverty and sickness", the Vice-Chancellor stated. While congratulating the Liberation Army for their impact thus far, she made reference to the awesome projects done by the group at Oke-Igbala Leprosarium. She said, "We thank God for today, indeed the world has been liberated through the evident impact of the Liberation Army." Other highlights of the celebration were the cutting of the fourth year Anniversary Cake and taking of group photographs by the Liberation Army Executives and Members of Management.
Today @ LMU
Omu-Aran, NGbroken clouds 26.12oC
See More >>
Subscribe to our Newsletter
Get the latest news and updates by signing up to our daily newsletter.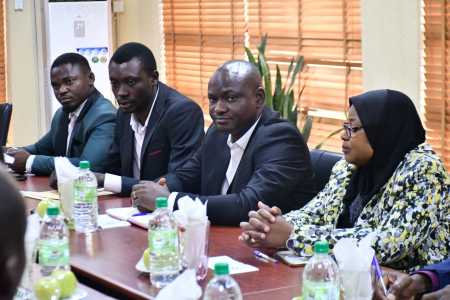 Story of the week
SON KWARA STATE SEEKS COLLABORATION WITH LANDMARK