LANDMARK UNIVERSITY REPRESENTED AT THE 30TH ANNUAL CONGRESS OF THE NIGERIAN ACADEMY OF EDUCATION
As part of her commitment towards driving academic excellence and attaining new frontiers in enhancing the pedigree of her faculty base, Landmark University was represented at the just concluded 30th Annual Congress of the Nigerian Academy of Education held at the National Teachers Institute (NTI) Kaduna, between 2nd – 6th November, 2015, by Professor Raphael Olarinoye, Department of Physical Sciences, Physics Programme, College of Science and Engineering.
The theme of the congress "Transforming Education in Nigeria to Global Level of Relevance and Competitiveness", premised on tackling the dissatisfactory issues besetting education in Nigeria. An Academy is an institution of higher learning research or honorary membership. The Nigerian Academy of Education is the highest professional and academic body on education matter. It is one of the six academics; which is the climax of all subject associations in education, whose decisions are well valued by the Nigerian Government.
The educational system in Nigeria has overtime become weak in quality and quantity indicators culminating in a mass of unemployed youths who poses a threat to peace and security. It is therefore pertinent to pursue a transformational education that would lead to knowledge and intensive development directed towards capacity building with cutting edge training and acquisition which is in tandem with the University's Core Value of Capacity Building.
To this effect, Landmark University is leading a radical innovation in the Nigerian educational system by empowering students towards national reconstruction, socio-economic development and restoration of human dignity by driving a change philosophy via agricultural revolution platform.
The University has exemplified the incorporation of the attitudes, ethics and value system that can take Nigerian education to a global level of relevance and competitiveness by spearheading an agrarian revolution directed towards attaining food security in Africa.
Today @ LMU
Omu-Aran, NGbroken clouds 26.12oC
See More >>
Subscribe to our Newsletter
Get the latest news and updates by signing up to our daily newsletter.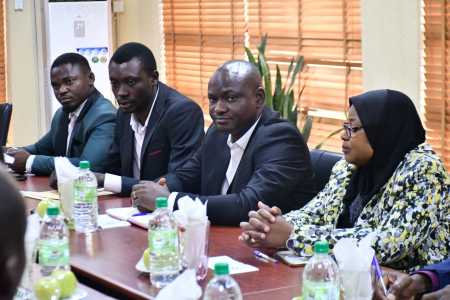 Story of the week
SON KWARA STATE SEEKS COLLABORATION WITH LANDMARK