GREAT EXPECTATIONS FOR STUDENTS AS LANDMARK UNIVERSITY HOSTS UNITED NATIONS ENGR. FOLARANMI
Landmark University's Vision of raising an army of world-class leaders was again reinforced for better positioning in the global education circle as the Vice-Chancellor, Professor Adeniyi Olayanju and some members of Management hosted Engr. Gabriel Folaranmi, from the United Nation's Office, South Sudan, on Monday 8th January, 2018.
The Vice-Chancellor in his remarks, expressed confidence in the deliverables of the University's quest for collaborations in the aspect of career development, agricultural mechanization strategies, automobile repairs and maintenance among others to enhance staff and students' experience.
He described Our United Nation Volunteer's Guest, Engr. Gabriel Folaranmi as a seasoned Engineer, invited to Landmark University to interact with the students via a career development talk session towards preparing them for the future with regards to international jobs and internship opportunities. While narrating the encounter that brought them together, Professor Olayanju applauded Engr. Folaranmi's doggedness and foresight on the innovation of an Ultra-modern Rice Thresher while the Engrineer was working with the International Institute of Tropical Agriculture (IITA), Ibadan.
The Vice-Chancellor further noted that Engr. Folaranmi's rise to his present destination was as a result of hard work, positive attitude and fear of God. The Vice-Chancellor therefore stated that he would not only be impacting the students of the University but also adding value to the agrarian vision of the University through his experience in Agricultural Mechanization.
Engr. Gabriel Folaranmi in his remarks appreciated the sagacity of the University Proprietor Base and Management in raising an army of global leaders who would be panaceas to world's immediate and future challenges most specifically food insecurity which is a major focus of the MDGs and SDGs of the United Nations. He noted that his invitation was borne out of Management's unremitting commitment to helping the students launch their careers on unlimited platforms and enhance their employability status.
He further stated that his interaction with the Students would expose them to international internship and employment opportunities specifically in the United Nations where they would hone their skills and translate their classroom experiences to solutions. He therefore lauded the University's vision of agrarian revolution which he said was a well-defined focus in the global trends.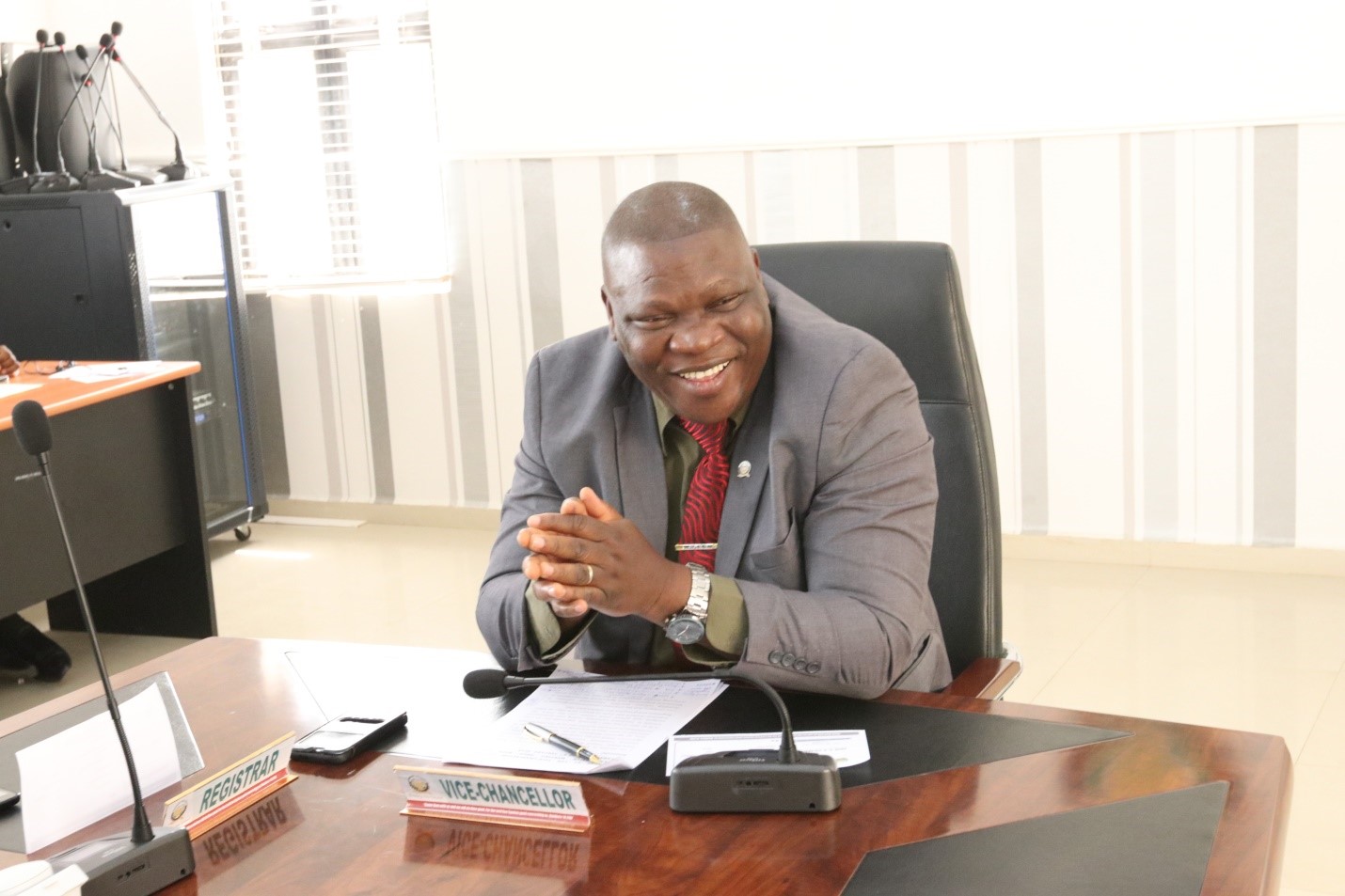 Professor Adeniyi Olayanju while delivering his welcome remarks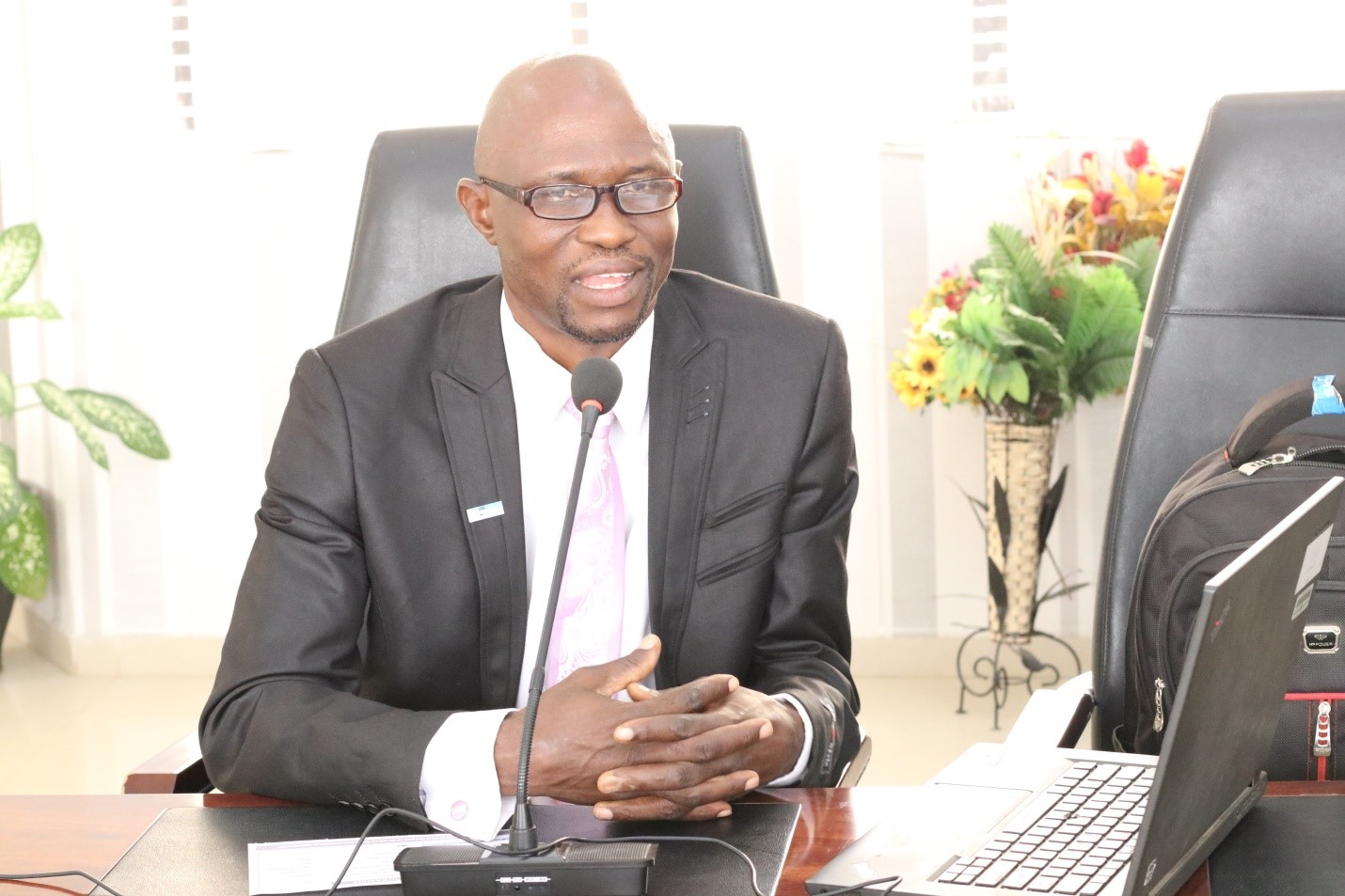 Engr. Gabriel Folaranmi during the presentation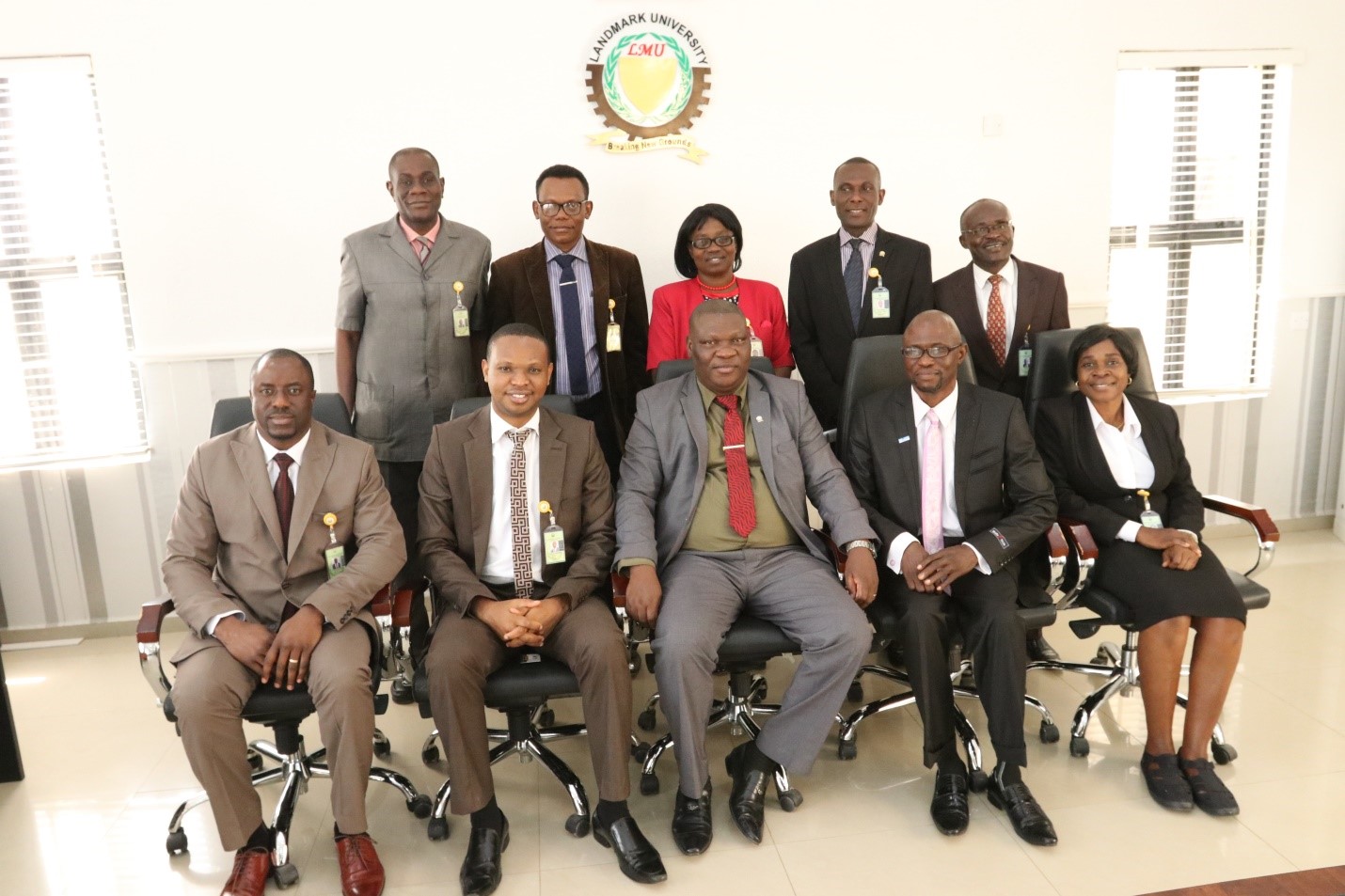 The Vice-Chancellor, Professor Adeniyi Olayanju and other members of Management in a group photograph with Engr. Gabriel Folaranmi
Today @ LMU
Omu-Aran, NGovercast clouds 21.75oC
See More >>
Subscribe to our Newsletter
Get the latest news and updates by signing up to our daily newsletter.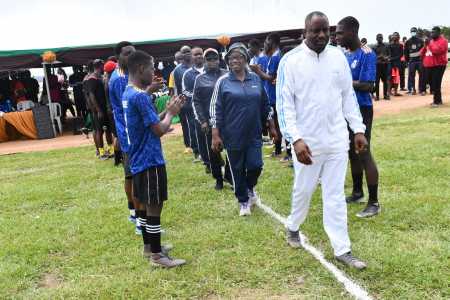 Story of the week
2022 CHANCELLORS CUP KICKS OFF