FIRST BANK NIGERIA BUILT ATM GALLERY FOR LANDMARK UNIVERSITY STUDENTS
FIRST BANK NIGERIA BUILT ATM GALLERY FOR LANDMARK UNIVERSITY STUDENTS
Banking on campus is an integrated monetary system for University transactions such as student payments, deposits, transfers and obtaining cash which can be conducted at the Automated Teller Machine (ATM) for ease of access to funds on campus, most especially, when it is close to the Residents of Students.
Landmark University as a community does not endorse a preferred financial institution but encourages students to select the institution that best meets their personal banking needs. Although Students are encouraged to maintain accounts at their preferred banks to have access to funds deposits, withdrawals and balances or through devices and services supported by their financial institutions, which ATM via the use of debit cards encourages. These and many more were the background before the commissioning of the First Bank ATMs at the Halls of Residence, on Friday 10th November, 2017.
While commissioning the ATMs, the Chancellor, Dr. David Oyedepo represented by the Secretary, Board of Regents, Barrister Temidayo Eseyin said that the ATM Gallery is an addition to other existing ones on campus to ease access to funds by the students.
In his remarks, the Vice-Chancellor, Professor Adeniyi Olanyanju noted that First Bank Nigeria has demonstrated integrity by providing accessible automated banking services on Landmark University campus as earlier promised. "I recognize the innovative and reliable service packages being driven by the leadership of First Bank Nigeria from the national headquarters to regional and Omu-Aran Branch." He noted further that the milestone product is of the unalloyed partnership between the two organizations in making life better for the University community. Professor Olayanju recognized the feat of First Bank Nigeria in the banking industry which he described as commendable, considering the speed with which the ATM project was executed. "We are grateful today as ever to our Chancellor for creating enabling platform for life improvement which our organizations represent and vowed to further demonstrate."
In his response, the First Bank's Regional Manager, Mr. Festus Egbodofo appreciated the Chancellor, Members of the Board of Regents, Vice-Chancellor, and other Members of Management for the opportunity to be part of the University community development through the provision of financial services to students.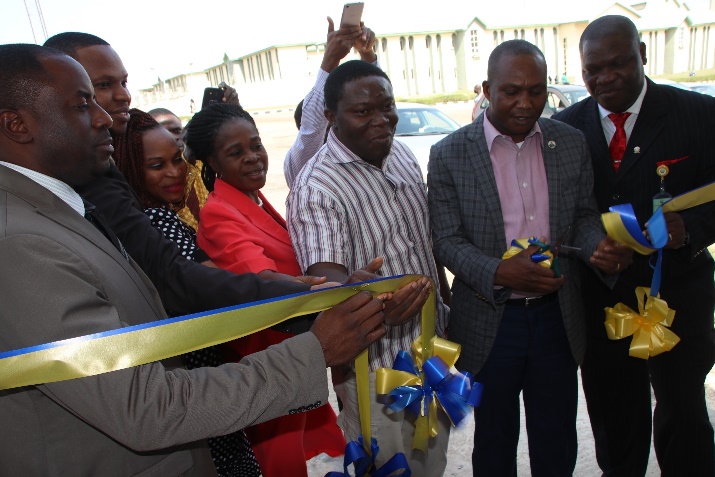 The Secretary, Board of Regents, Barrister Temidayo Eseyin commissioning the ATMs on behalf of the Chancellor, Dr David Oyedepo.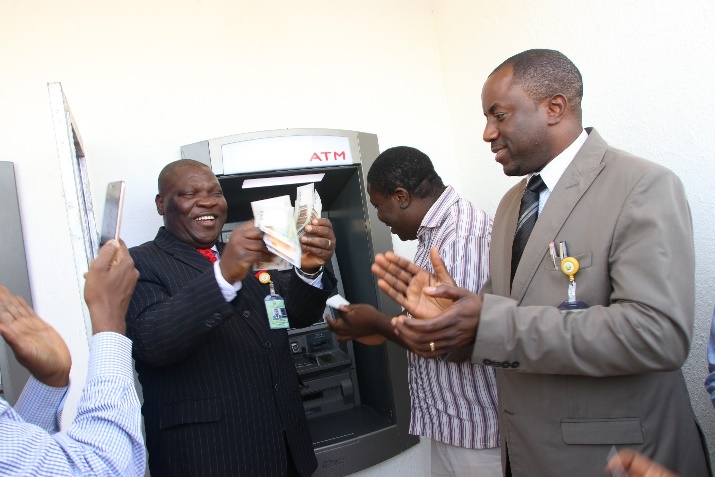 The Vice-Chancellor, Professor Adeniyi Olanyanju displaying the first cash withdrawal at the ATM Gallery.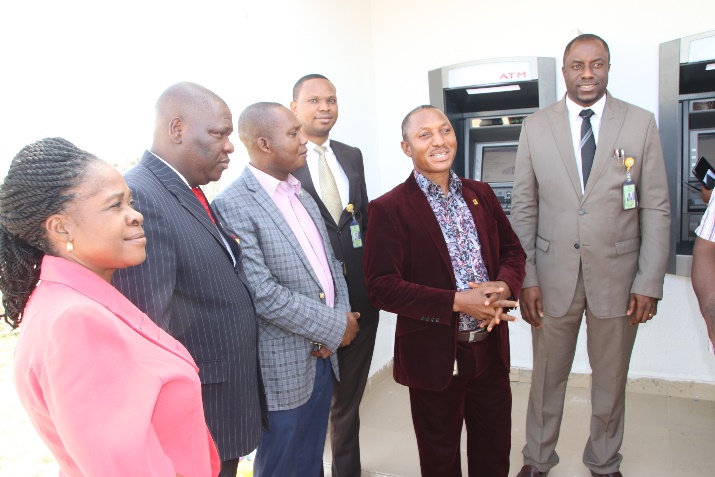 The First Bank's Regional Manager, Mr. Festus Egboafo giving his remarks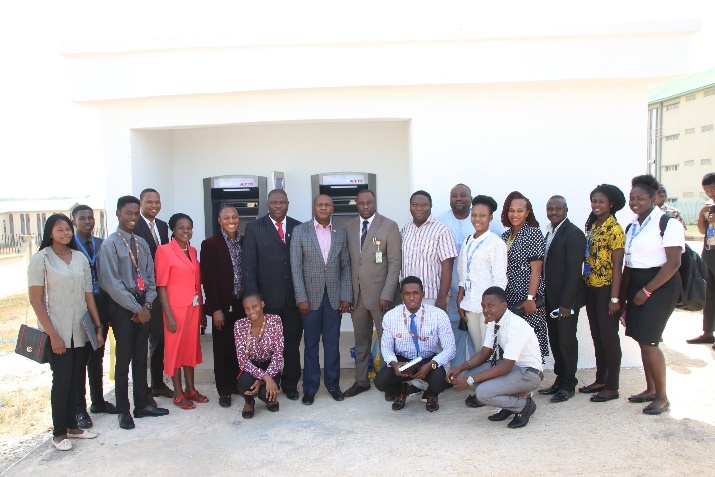 Members of LMU Management, First Bank Officials and Students in a Group Photograph after the commissioning of the ATMs.
Today @ LMU
Omu-Aran, NGclear sky 19.71oC
See More >>
Subscribe to our Newsletter
Get the latest news and updates by signing up to our daily newsletter.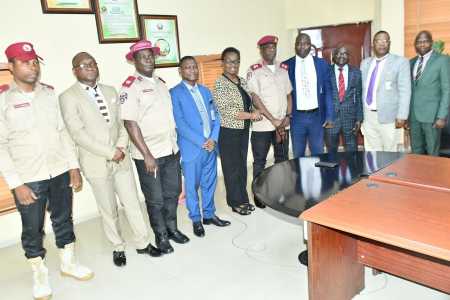 Story of the week
LANDMARK UNIVERSITY RECEIVES NEW FRSC KWARA SECTOR COMMANDER