FACILITATORS, PARTICIPANTS REACT TO ONE-DAY CAPACITY BUILDING TRAINING PROGRAMME
At the end of the one-day Capacity Building Training Programme held for Medical Practitioners at the University Medical Centre, on 14th February, 2018 featuring Professor Evelyn I. Unuigbe of Faculty of Medicine, University of Benin with the central theme 'Best Practice in Health Service Delivery', reactions were sought from the Facilitators, Guest Speaker and Participants to find out their views on the programme.
Professor Unuigbe led the trail by making elating comments about the University, prospects of the University Medical Centre and other issues, excerpt:
I am really very happy seeing this University, I didn't know that this kind of place existed. It is a beautiful place with an amazing scenario. There are beautiful flowers everywhere even in dry season, I am so impressed with the network of roads, there is no Federal University that can boast of this network of road that is tarred and I hope Bishop Oyedepo will continue this good work and I pray that the Lord will bless and replenish him. Secondly, the Health Centre is a big and beautiful building, and I believe they are doing good work here and with training, and retraining the best in the Medical Personnel would come out. She advised Microbiology students of the University who desire to study Medicine to take up the challenge through direct entry in any University offering it, as they would be better for it at the end of the day.
For young women who aspire to reach the zenith of their career in the Nigerian context, she has this to say "You know Nigerian culture is not really pro-women, so women have to work extra hard to get to that level men have gotten to. It is doable, some have done it and anyone can get to the zenith of their career if only they are focused. Apart from the fact that you also need to run a home, you need to strike a balance between running that home and your profession one must not suffer for the other. They must know what they want and nothing should deter them, as long as they believe and they know that it is God's will for them, He will definitely make a way for them.
The Acting Director, Landmark University Health Centre, Dr. Joseph Olisa also bear his mind on the need to continuously train and retrain Staff of his Centre to give customer focused service delivery:
Today is a very special day in the Medical Centre Landmark University; this capacity building workshop is something we have been looking forward to. Professor Evelyn Unuigbe is well known to us, she is a Senior Faculty in Clinical Medicine in Nigeria so having her as a Guest Presenter for this August occasion is something really exciting. This training is going to be a continuous training because training and retraining is very important if you want to get efficient service delivery, capacity building is key and strategic. As a Management we want to as much as possible build capacity in our workforce so that we can deliver efficient and quality health care. We have gone past just offering services without having benchmarks, for us we are putting that pressure and stretching ourselves beyond limit to see that we don't just deliver services but qualitative health care delivery that is sustainable and affordable to all.
We are going to see series of training like this, in fact very shortly, we are expecting the Senior Special Assistant to the President on Economy and Recovery Goal Plan, Mr. Daniel Ekwebe (a brand expert), because Landmark University Health Centre is fast becoming a brand and with his coming we are trying to see how we can manage our services and client perception to become a brand. This is possible because of the support we are getting from the proprietor base and the Management of this University led by the Vice-Chancellor, Professor Adeniyi Olayanju.
A feedback mechanism has also been put in place to receive feedbacks from our customers because currently, our patient confirmed to us that they are satisfied and happy with the improvement taken place at the Health Centre. Even the workforce here are very excited about the creative initiate that the new Management has brought onboard to see that we drive benchmark and efficiency to provide quality services that are affordable.
Participants were not left out:
Dr. Chinyere Chinomso (Optometrist)
The Guest Lecturer did well to address issues from being a leader to being led. She displayed deep knowledge of the Medical practices thereby sharing from her wealth of experience which is a way of giving us better ideas in effective service delivery. The information gotten from here would give the leeway to better reposition the Health Centre. My overall impression is that the lecture was very impactful with great opportunity for giant strides.
Mr. Fajaobi Victor (Medical Laboratory Scientist)
The lecture was very educative and the presenter was very thorough in her presentation that cut across all Medical Professional best practices. Her emphasis on the need for team spirit and communication among health practitioners is apt.
Mrs. Adeboyejo Fisayo (Nursing Officer 1)
The training is in line with the current trend in Medical practice. It is an eye opener for me and all practitioners to make their professional practice more evidence based which is the best practice in health care management of all patients that come our way. In summary, the training is very educative, informative and impactful.
Pharm Harrison Enechukwu (Pharmacist)
It is a very enlightening and impacting session given at the right time and indeed the right place.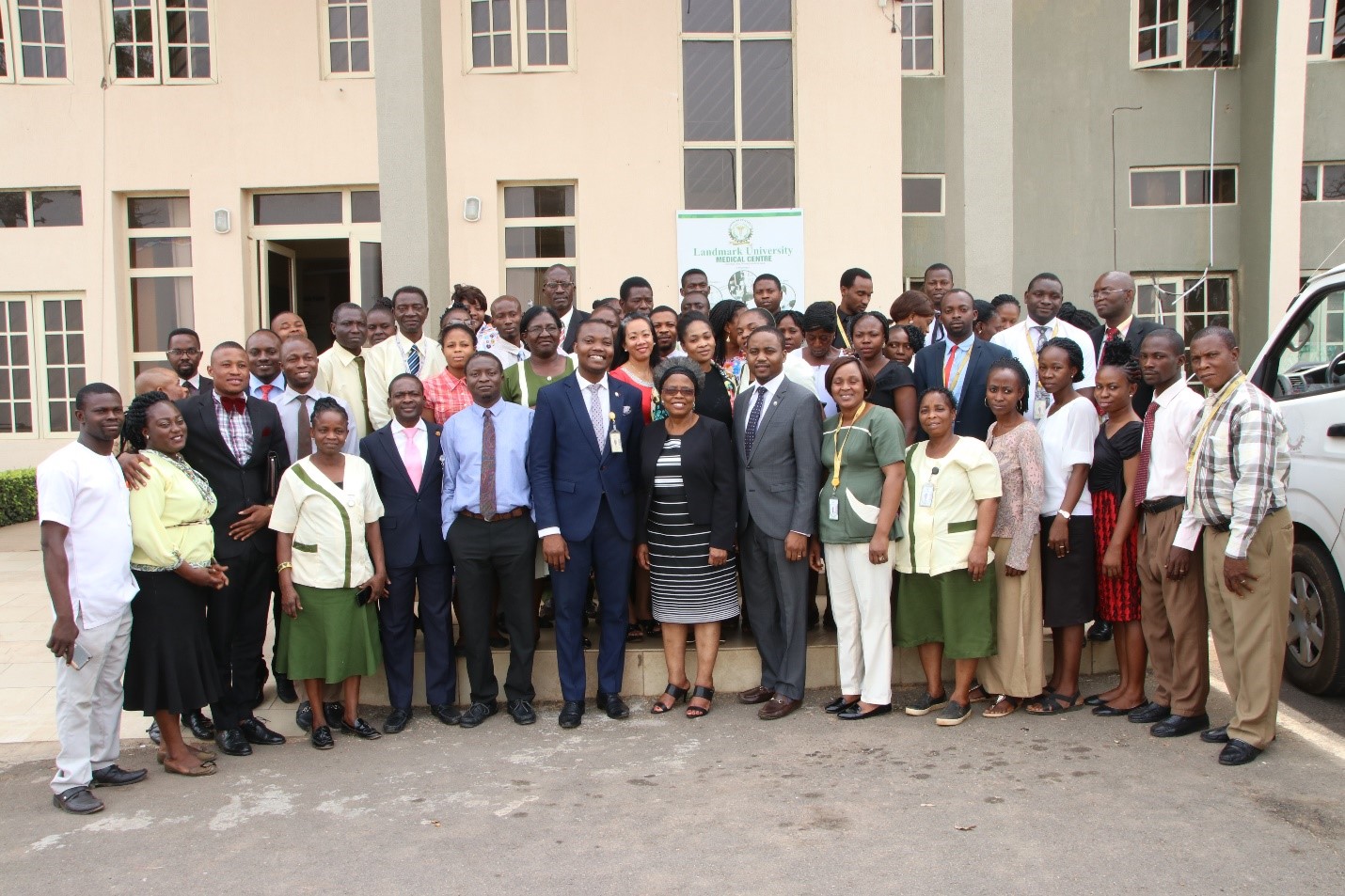 Members of the University Medical Centre led by the Ag. Medical Director, Dr. Joseph Olisa in a Group Photograph with Professor Unuigbe
Subscribe to our Newsletter
Get the latest news and updates by signing up to our daily newsletter.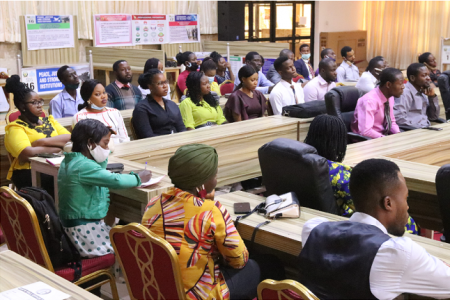 Story of the week
SCHOOL OF POSTGRADUATE STUDIES WELCOMES FRESHMEN