CHANCELLOR CHARGES MATRICULATING STUDENTS TO BE ASSETS NOT LIABILITIES AS LANDMARK UNIVERSITY MATRICULATES 722
The Chancellor and Chairman Board of Regents, Landmark University, Dr. David Oyedepo has charged the 722 Matriculating Students of the University to be assets and not liabilities in preparation to be parts of the divine team towardsmaking the world a better place.
This, he noted, would greatly help in putting Africa on the global map for good in validation of the University's mandateof restoring the dignity of the Blackman. The Chancellor stated this at the 8th Matriculation of the University held on Friday 17th November, 2017.
He reaffirmed their access to unlimited opportunities upon which they would launch their potentials. "Our dear matriculating student, this ceremony presents you with boundless opportunities to reaffirm your commitment to the ideals which this University stands for and the dream which is set in place to make you pathfinders for your generation and your time. Let me therefore invite you again to fully embrace the Landmark University philosophy and vision."
Dr. Oyedepo also noted that the vision emphasis of Landmark University is embedded in our quest to put in place a University with visible footprints in Agriculture, making agriculture and allied programmes, the hub of academic and practitioner involvements that define the directions and emphasis of Landmark University operations.
"The visionary emphasis of Landmark University is in making men out of children by providing a platform for provoking accelerated maturity, intellectually and emotionally, through our custom-built programmes, namely, Total Man's Concept (TMC), Entrepreneurial Development Study (EDS) and Towards Total Graduate(TTG), designed to culminate in the raising of revolutionary army of intellectual giants, entrepreneurial pacesetters, young men and women in pursuit of vision, driving with unquenchable passion, commanding exploits in every direction, a people of honour, set to take the world by storms".
Dr. Oyedepo, therefore, advised the student to embrace in their totality the institution's core values of spirituality, possibility mentality, capacity building, responsibility, diligence and strive to maintain high level of integrity.
"Whatever feat capacity you may accomplish, it takes integrity to preserve it.Here in Landmark University, examination malpractices is a capital offence and every perpetrators automatically losses his or her place in the team," he said.
In his welcome address, the Vice-Chancellor, Professor Adeniyi Olayanju averred that the University is a forward-looking and solution-seeking institution that has the potential to save and improve lives by uniting brilliant minds across discipline to tackle the world's greatest challenges. "We are committed to raising - A Generation of Great thinkers, Solution Providers, Global Leaders and of course, An Army of Reformers and other Innovative Ideas with Competitive Academic and Infrastructural Endowments, to make life on Campus not only Pleasing but also Inspiring."
The Vice-Chancellor, whose son was also one of the matriculants, further encouraged the students to engage wisely their academic pursuit as the University prides herself in stable academic calendar.
He also urged them to be law abiding, noting that the University's rules and regulations are there to guide them. "I believe by now you should be familiar with the University's royal laws. These laws are crafted in conformity with our core values to make you world changers," he said.
The University boss listed the institution's ongoing transformation initiatives to include construction of sporting facilities as well as repackaging of Agriprenuership programmes. Others are adoption of Sawah Eco-Technology for Rice Farming and the Introduction of Hydroponics (Soilless Agriculture) for the production of Vegetables and Animal Folders.
Goodwill messages from the parents – Mr Femi Ajibade and Pastor Yemi Oyeniyi, who is a member of Landmark University's Board of Regents were geared towards celebrating the University's vision of agrarian revolution was described as healthy for the development of our nation. They thanked the institution's proprietor and founder for their foresight.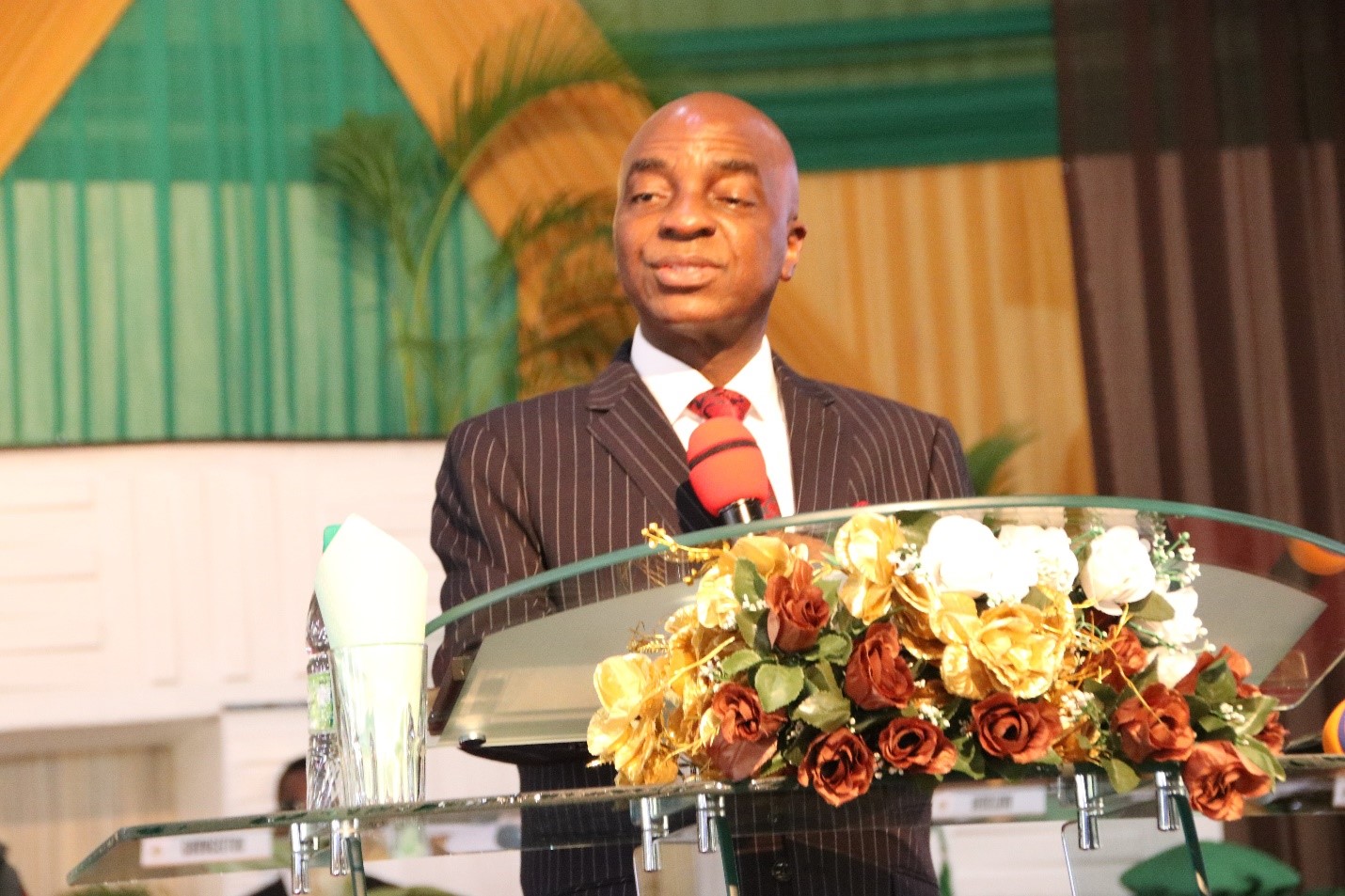 The Chancellor, Dr David Oyedepo giving his remarks at the 8th Matriculation Ceremony.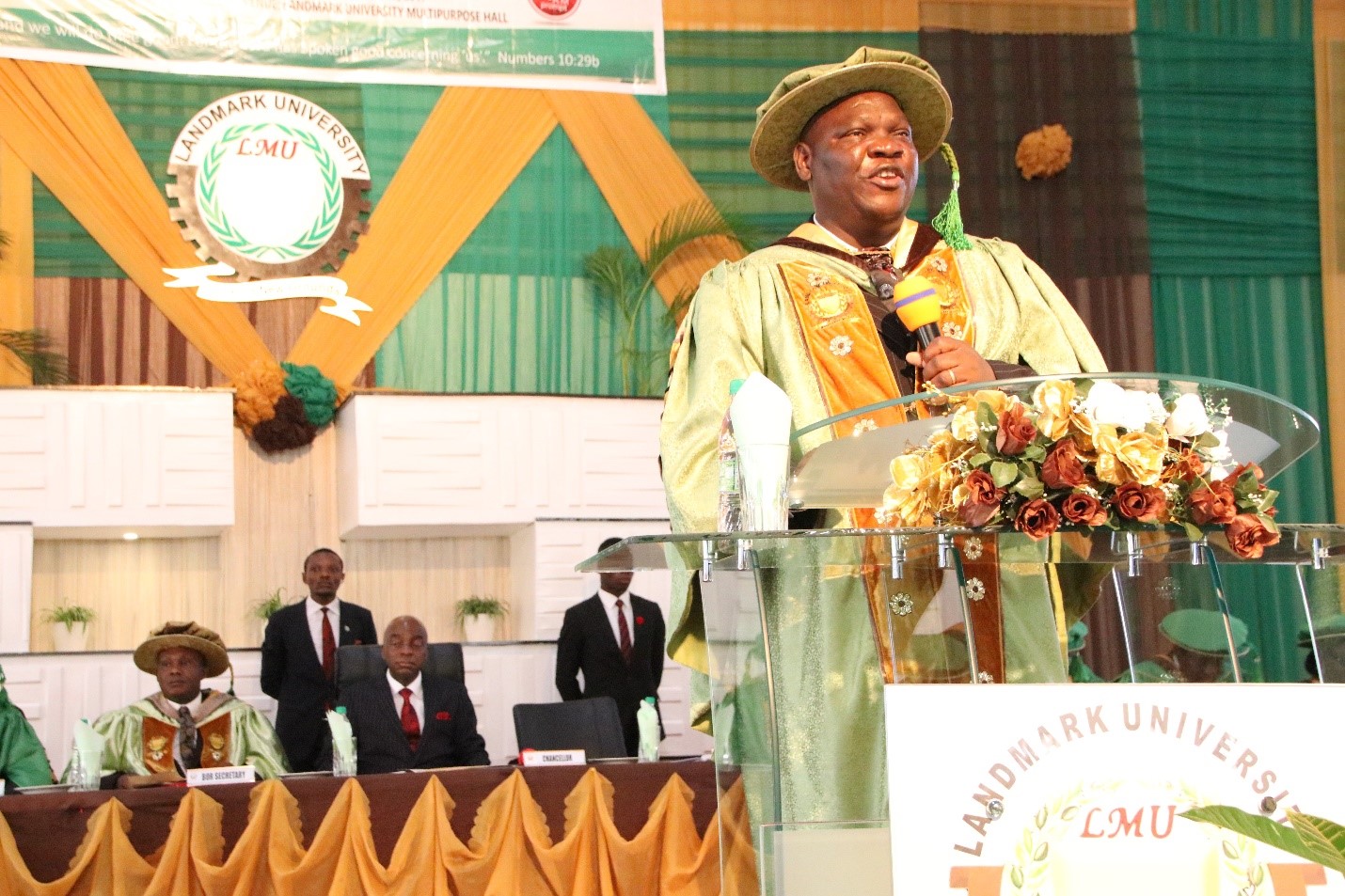 The Vice-Chancellor, Professor Adeniyi Olayanju giving his welcome address at the Matriculation Ceremony.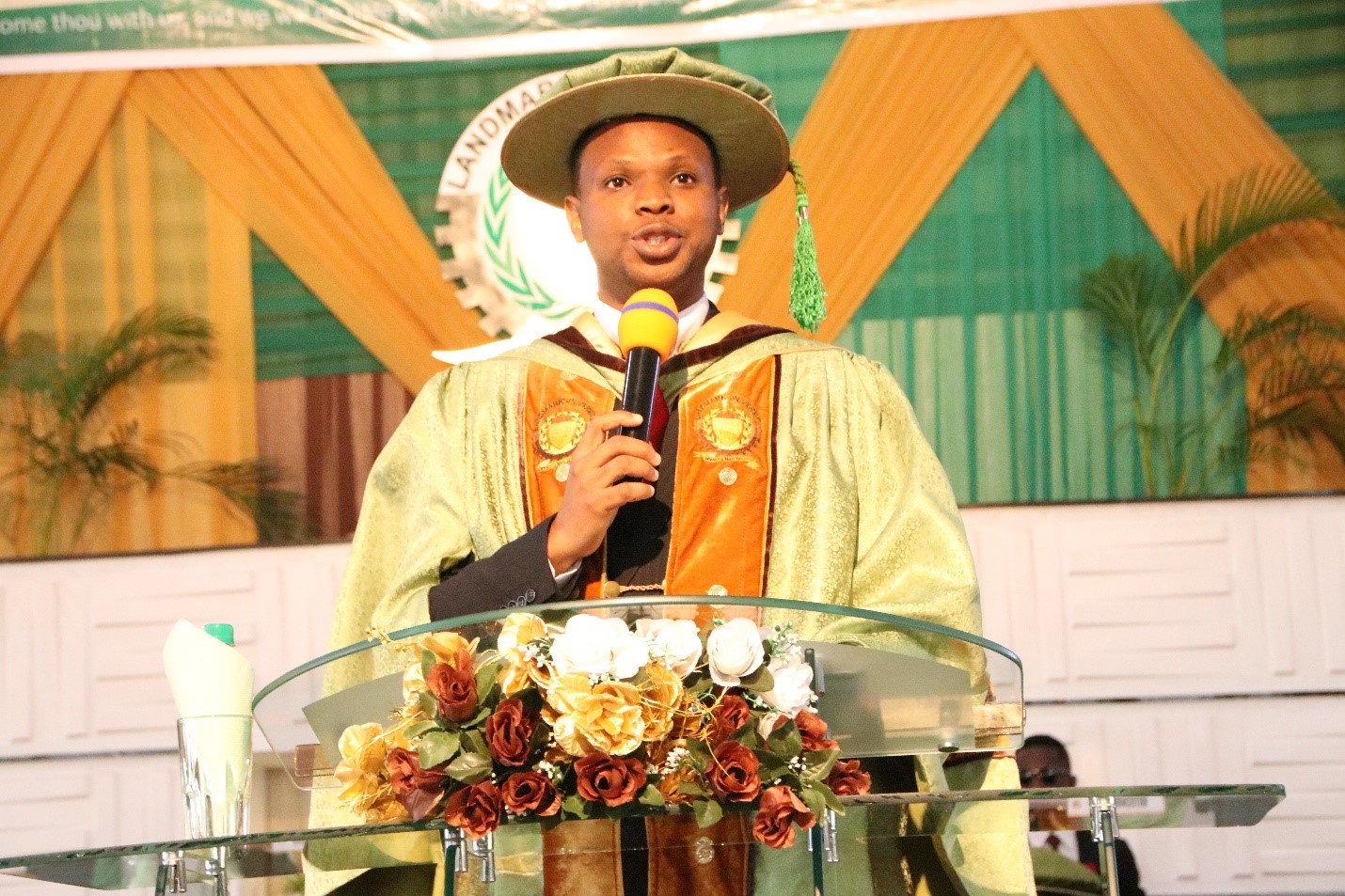 The Registrar, Dr Azubuike Ezenwoke conducting the 8th Matriculation oath-taking session.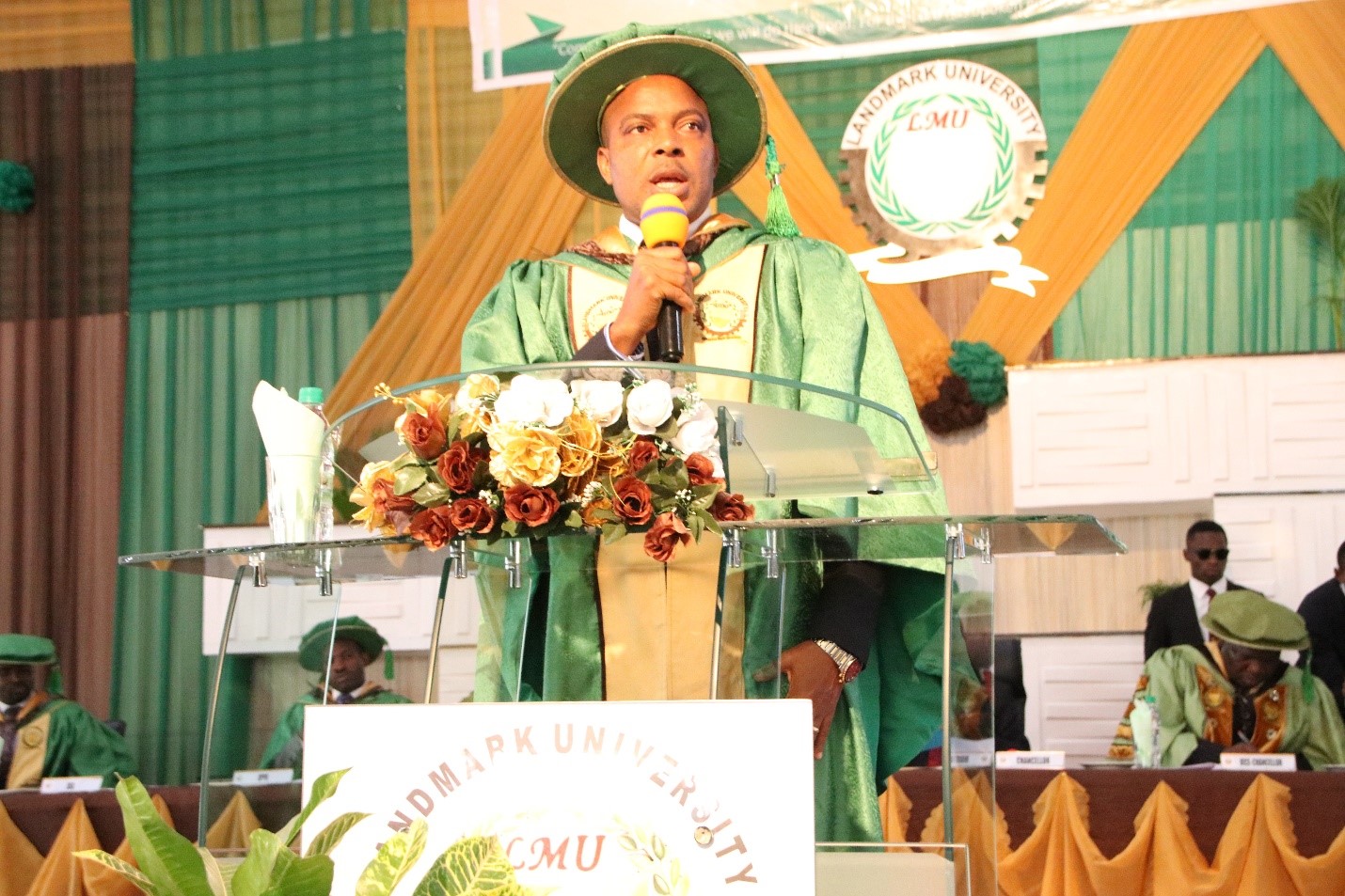 The Dean, Student Affairs, Dr Arisukwu Ogadinma, inviting a student for a special performance at the 8th Matriculation Ceremony.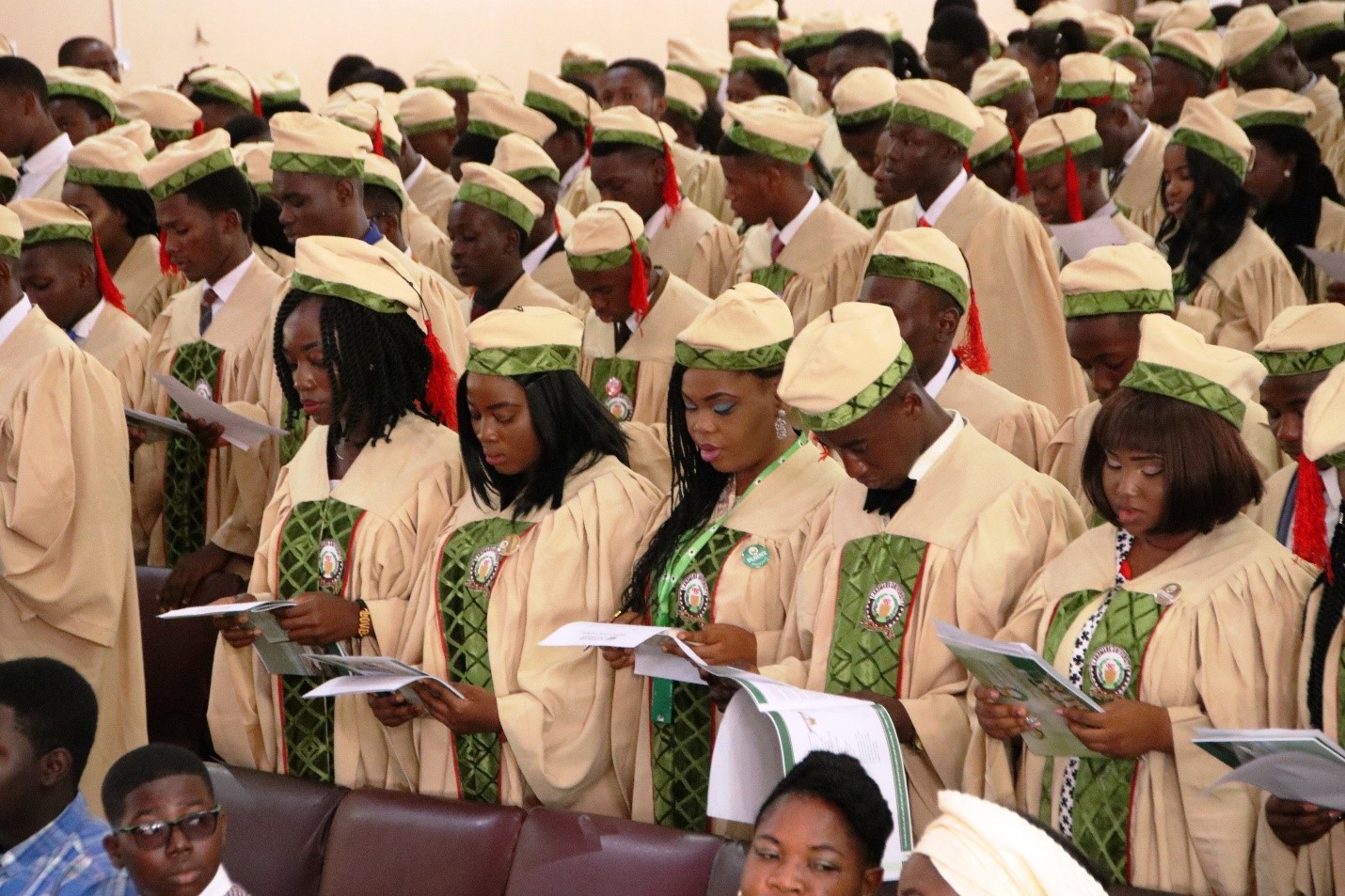 Students signing the oath document at the 8th Matriculation Ceremony.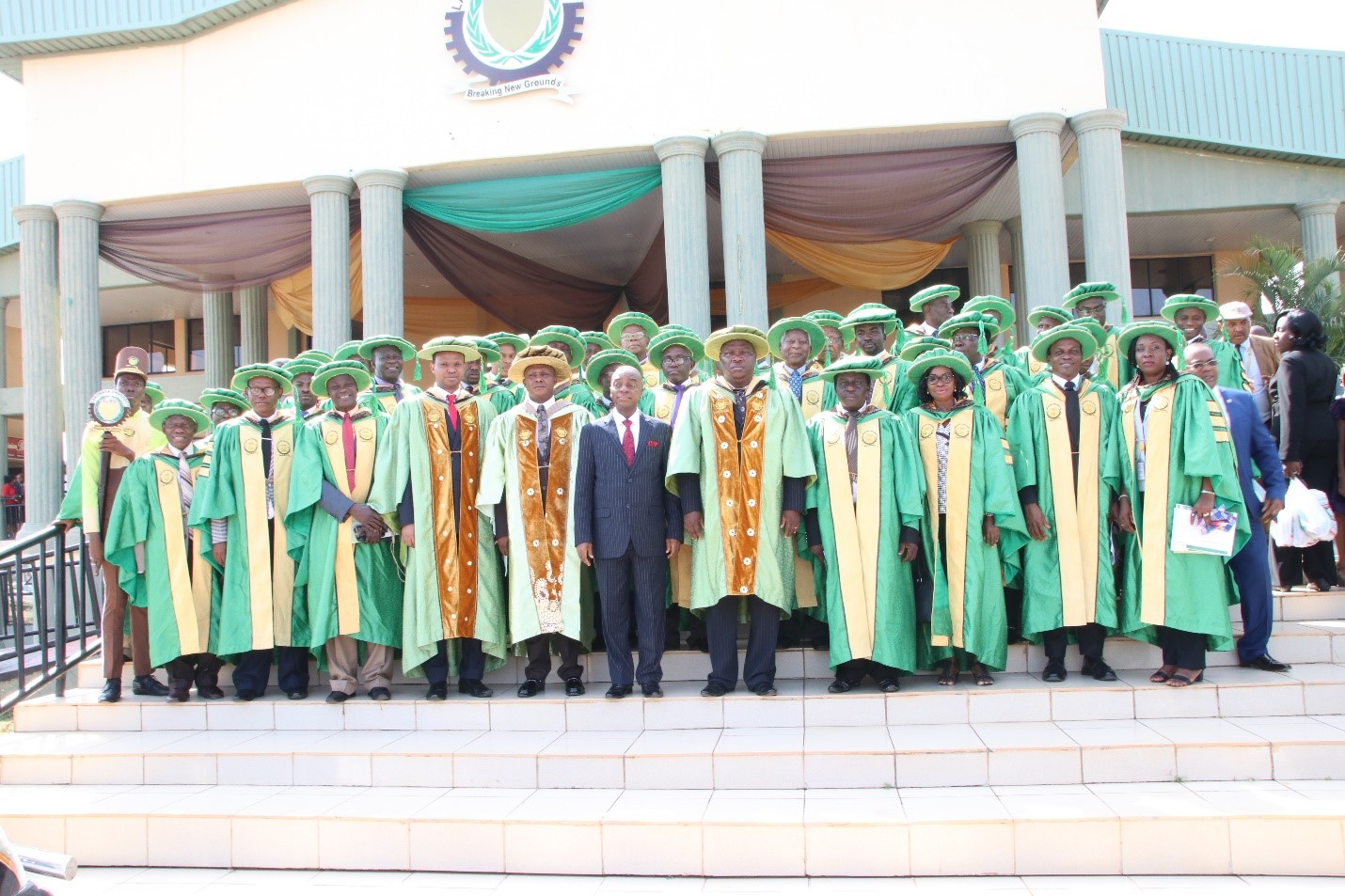 The Chancellor, Dr David Oyedepo (Centre) in a group photograph with the Secretary, Board of Regents, BarristerTemidayo Eseyin (5th Left) and University Management led by the Vice-Chancellor, Professor Adeniyi Olayanju (5th Right) at the 8th Matriculation Ceremony.
Today @ LMU
Omu-Aran, NGovercast clouds 21.75oC
See More >>
Subscribe to our Newsletter
Get the latest news and updates by signing up to our daily newsletter.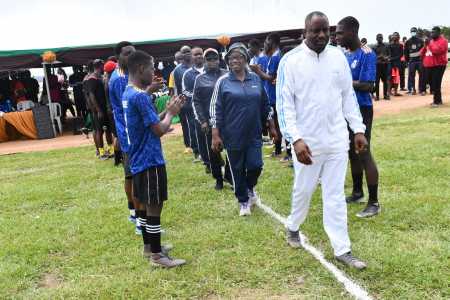 Story of the week
2022 CHANCELLORS CUP KICKS OFF