"IT IS TIME TO WALK THE TALK" VICE-CHANCELLOR
"IT IS TIME TO WALK THE TALK" VICE-CHANCELLOR
The Vice-Chancellor, Professor Adeniyi Olayanju has reinstated the need for Landmark University to earn global reputation via solving Africa's peculiar hunger issues with agricultural products. He made this known on Monday 21st August, 2017 as the University commenced the 2017/2018 Academic Session with a Staff Opening Assembly which had in attendance members of Management, Faculty and Staff of the University. The Assembly witnessed prayers of thanksgiving to God for the preservations of all during the holiday, prayers of expectation were also offered for the rejuvenation of His exceeding manifestations for the new Session.
While welcoming all members of the University community to the new Academic Session, Professor Olayanju expressed gratitude to God and the Proprietor base in admiration of unlimited opportunities available in the University. He further emphasized that Landmark University is undoubtedly known for being an agrarian campus, steadily growing big and surely taking risks in breaking new grounds with respect to quality teaching, people oriented research, impactful community services and agripreneurial activities. "Our agrarian goal is impressive, bold and a foremost among private universities in Nigeria. We target the path less traveled because we invent the way forward by dwelling on the strength of our departure philosophy".
He added that as the 3rd Substantive Vice-Chancellor, his administration is opened to progressive ideas that would transform the agricultural and educational landscapes of Africa. "May I therefore call on everyone to let us reason together as members of the same family, having the mind of Christ in addressing local issues to earn global reputation. In the words of the Chancellor, Landmark University, Dr. David Oyedepo, "well done is better than well said". It is time to walk the talk and deemphasize rhetoric and harp on practical delivery of life-transforming products. According to the book of Matthew 7:16, "Ye shall know them by their fruits." Not by what they say, but by their product. Not by how they describe themselves but by what they produce and contribute to society. You are most welcome to the 2017/2018 Academic Session. Come thou with us and we will do thee good. For the Lord has spoken good concerning us. Numbers 10:29b".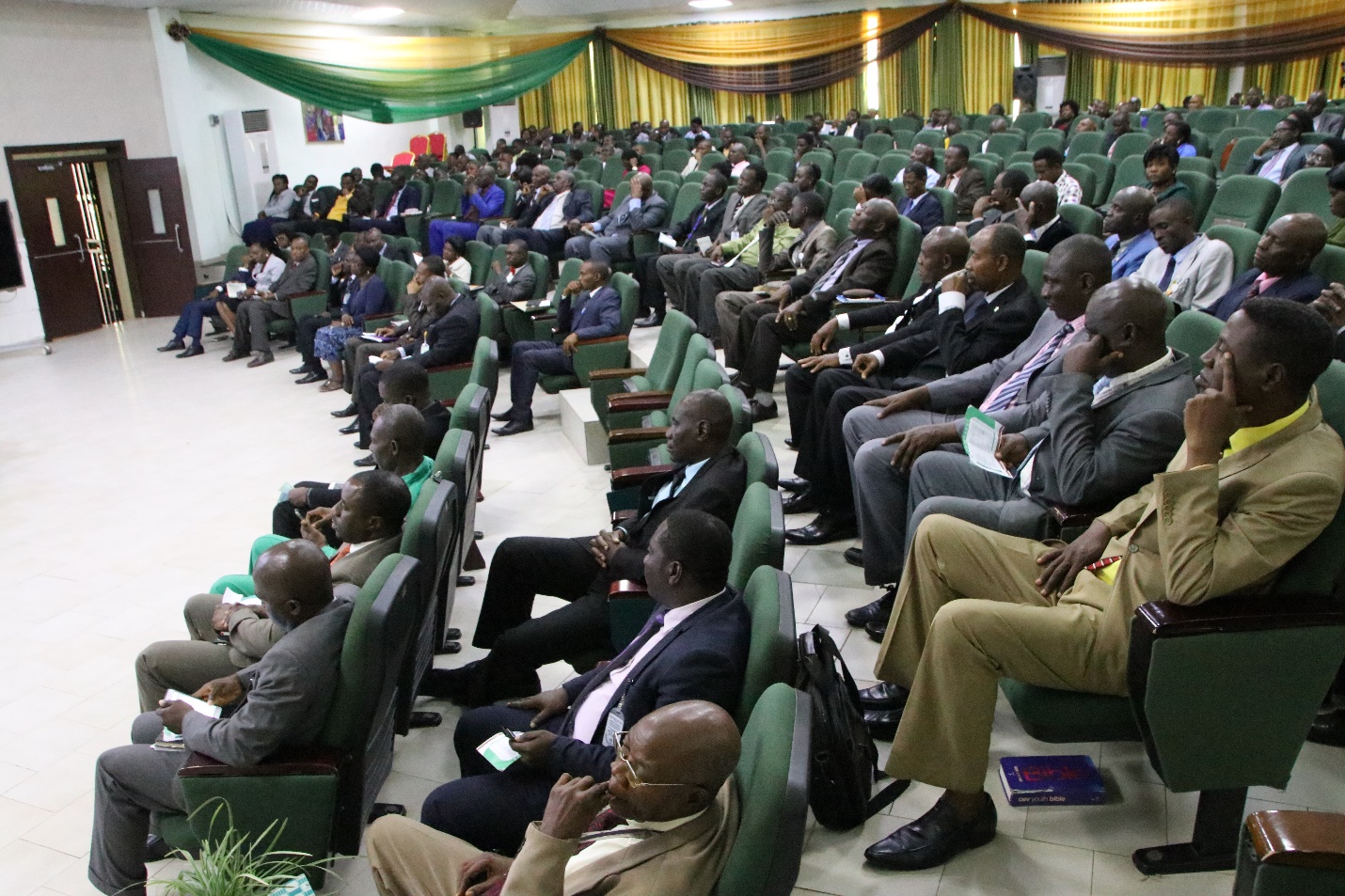 Cross Section of Faculty and Staff during the Opening Assembly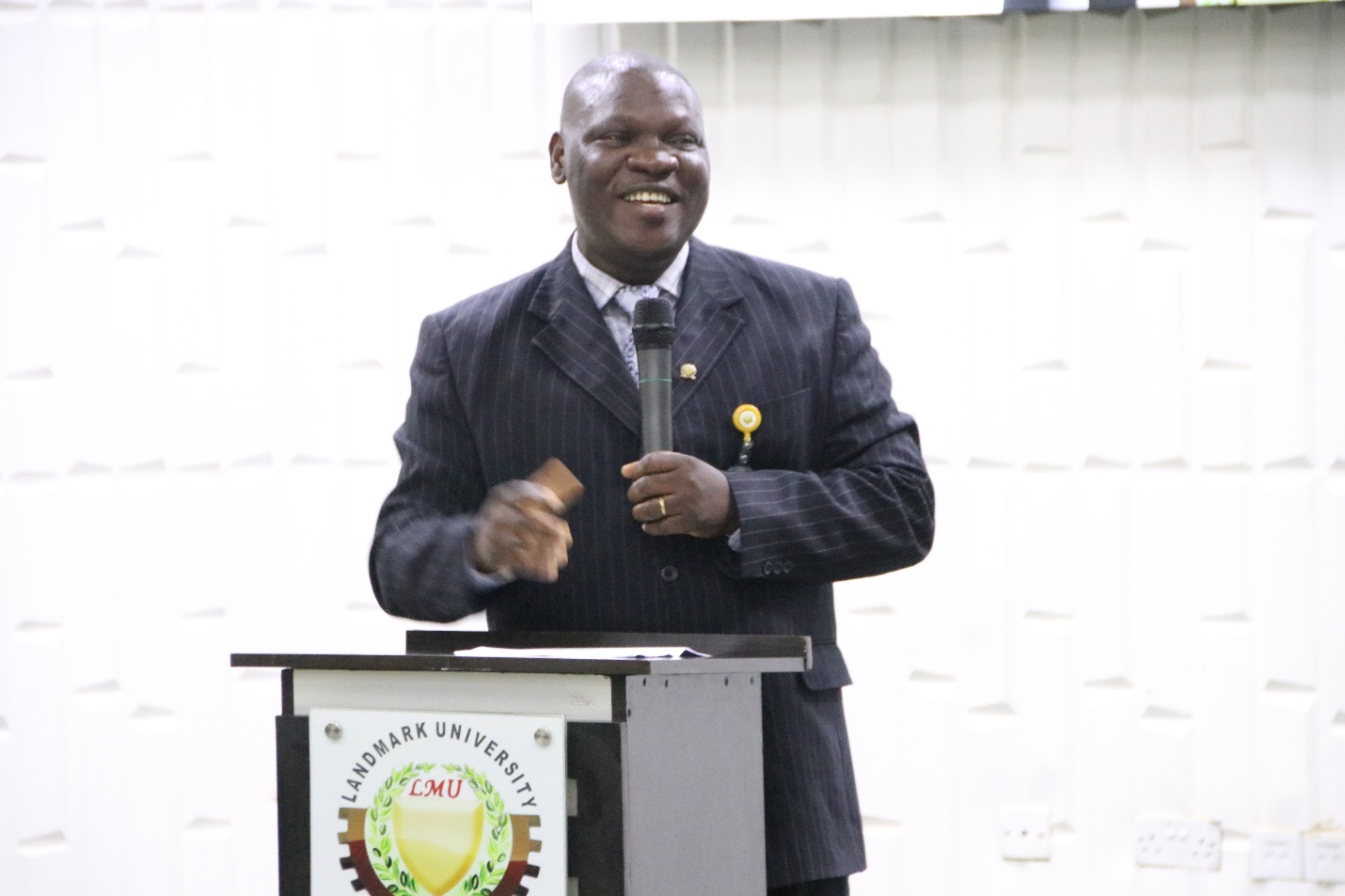 The Vice-Chancellor, Professor Adeniyi Olayanju addressing the Assembly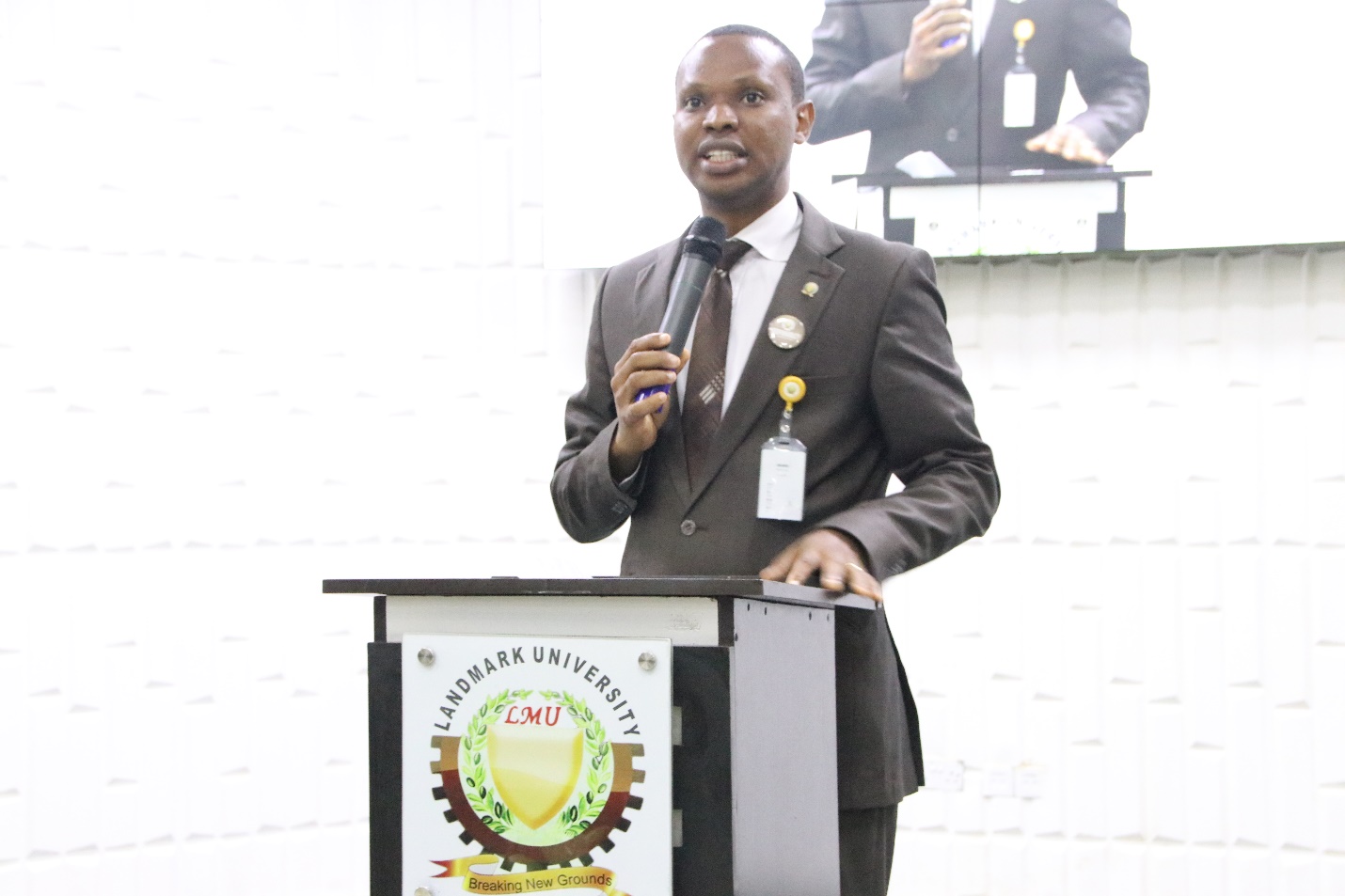 The Registrar, Dr. Azubuike Ezenwoke giving the Announcement at the Programme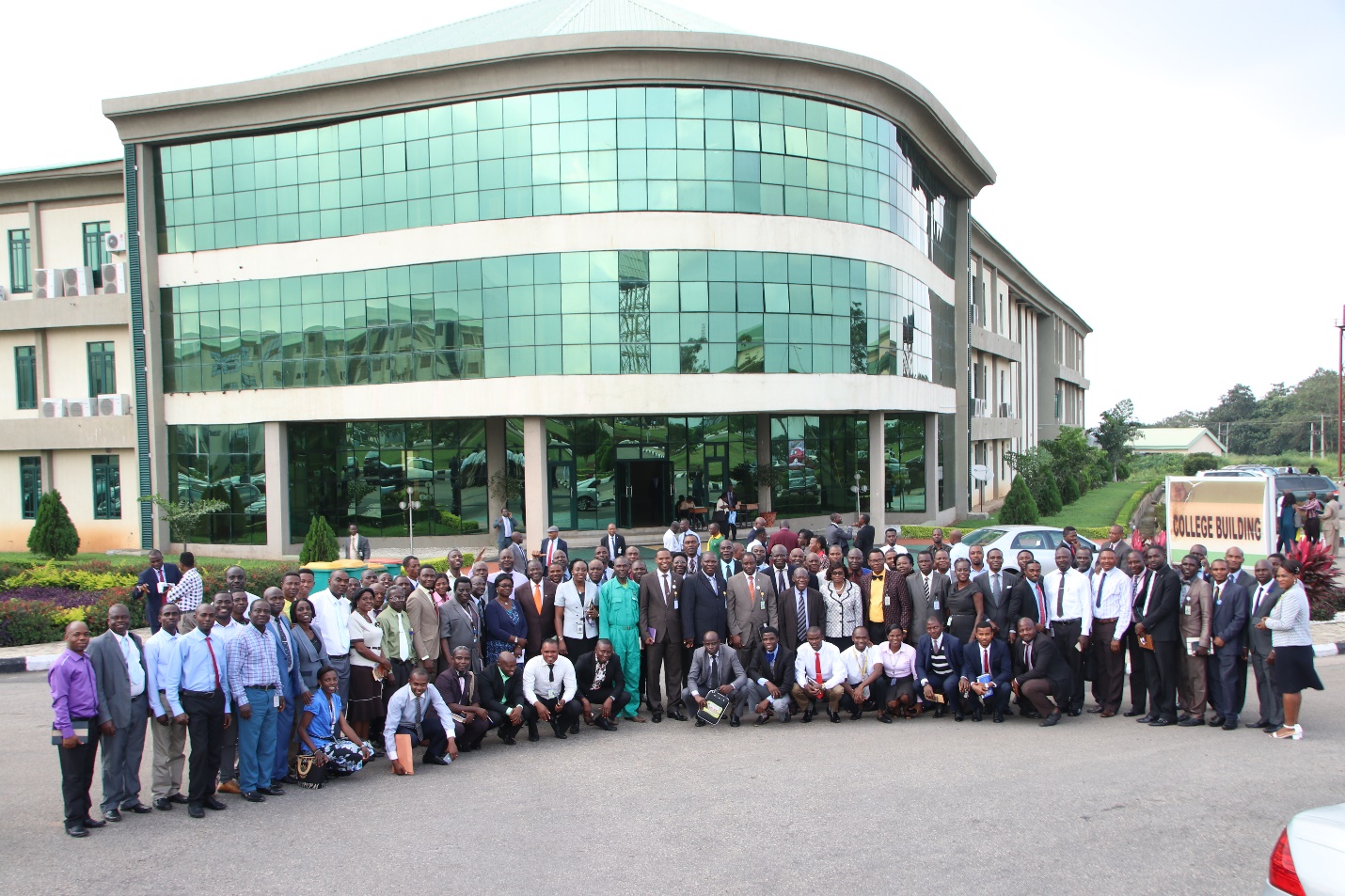 Members of Staff and Faculty in a Group Photograph at the end of the programme
Today @ LMU
Omu Aran, NGscattered clouds 27.81oC
See More >>
00:00:0021.85oC clear sky
3.01 m/s 985.67 hPa
03:00:0021.11oC light rain
3.56 m/s 984.34 hPa
06:00:0021.37oC light rain
3.87 m/s 985.24 hPa
09:00:0026.82oC light rain
4.22 m/s 986.28 hPa
12:00:0029.84oC few clouds
3.31 m/s 984.93 hPa
15:00:0029.64oC light rain
2.3 m/s 983.13 hPa
18:00:0026.49oC light rain
1.41 m/s 983.94 hPa
21:00:0023.7oC light rain
4.76 m/s 986.03 hPa
Subscribe to our Newsletter
Get the latest news and updates by signing up to our daily newsletter.
Story of the week
NIAE VISITS LMU, PLEDGES SUPPORT FOR THE UNIVERSITY'S AGRARIAN VISION