THE DIRECTORATE OF UNIVERSITY WIDE COURSES (UWC)
TThe Unit came to full operation in late 2011 in the First College Building. It reports directly to, and under the control of the office of the Vice-Chancellor. The Unit was initially headed by a Coordinator which was later upgraded to a Directorate under a Director in 2012. Courses under the Directorate include: NUC - National Universities Commission (General Studies acronym GST) and Proprietor based (Total Man Concept-TMC; Entrepreneurial Studies – EDS; Farm Practice-FMP) bench-marked courses. Recently added is a leadership development certificate course in Agriculture (CLAP) which commenced in the 2016/2017 academic session for 100 level students.
VISION:
The Vision of the Directorate istoensure the unique and holistic concept of the relevant life skills and mind-set which provides anchorage for students as they wade through the tidal waters of lifeis accessed by focusing on their mental and spiritual needs and to empower Landmark University graduates entrepreneurially thereby contributing significantly towards the socio-economic and human development in general.
MISSION AND GOALS
To inculcate in the students the spirit and discipline of enterprise and entrepreneurship.

To enable students access the total make-up of man from the spirit, soul and body dimensions.

To provide anchorage for students as they wade through the tidal waters of life and everyday living with its attendant challenges.

To enact strategies of improving the students' communication skills. Other Activities of impact include:

Serving as Rapporteur for some University programs e.g. Democracy Day. Orientation/Induction for new staff etc.

Resource person for WTI (Watch, Think Innovate).

Improving students Skills and further ensuring their access to the e- learning platform.

Serving on the platform of editorial advisors and other literary support services to units within and outside the University community.
CONTACT US
Email-duwc@lmu.edu.n
Subscribe to our Newsletter
Get the latest news and updates by signing up to our daily newsletter.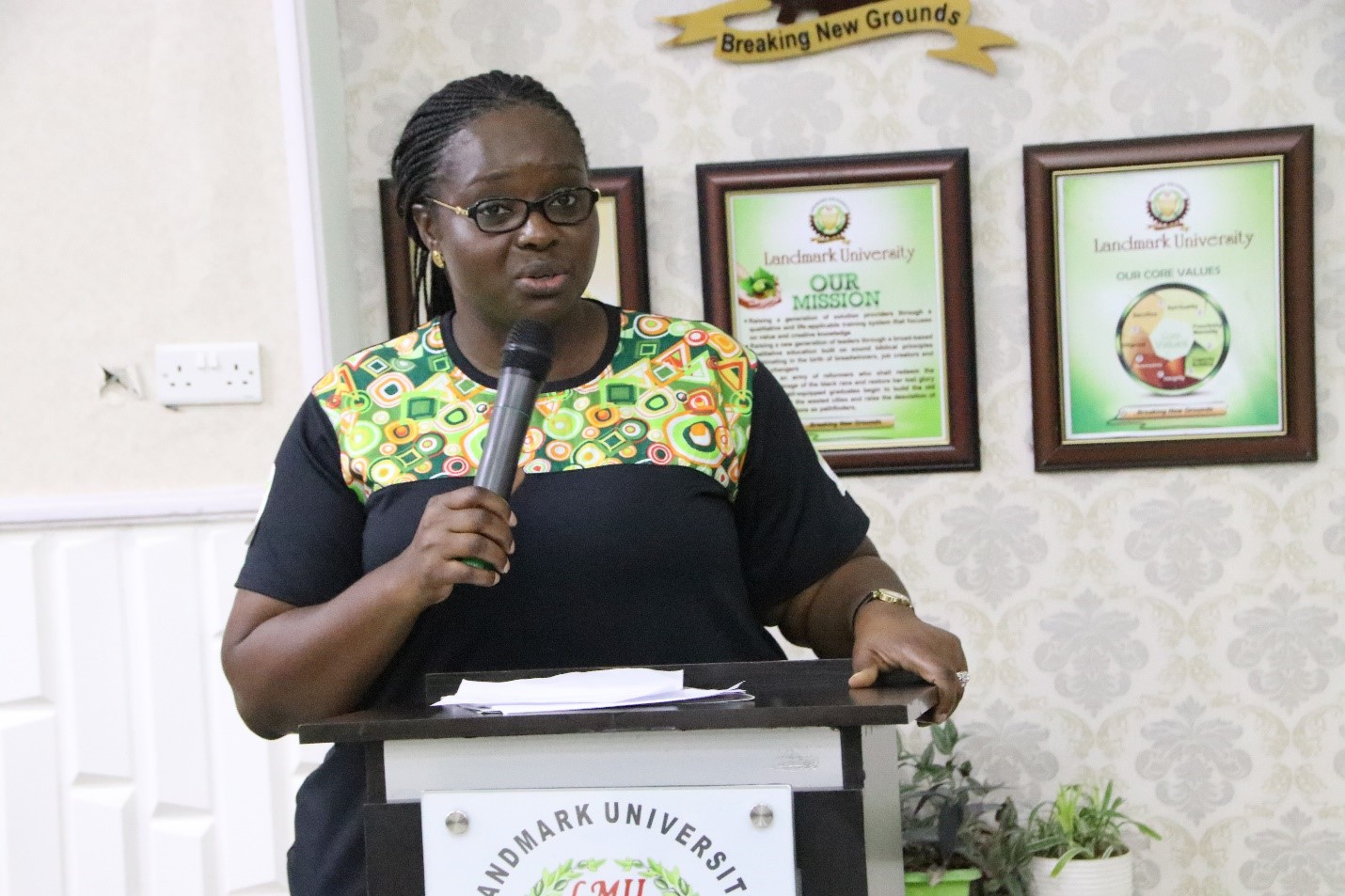 Story of the week
WIFE OF GOVERNOR ADVOCATES FOR MORE KNOWLEDGE TO PREVENT SCOURGE OF CANCER