College of Business and Social Sciences
The College of Business and Social Sciences (CBS) has existed since the inception of the University and has since played a strategic role in the realization of raising visionary global leaders who are skilled in the art of leadership, entrepreneurship, scholarship, research and diligence.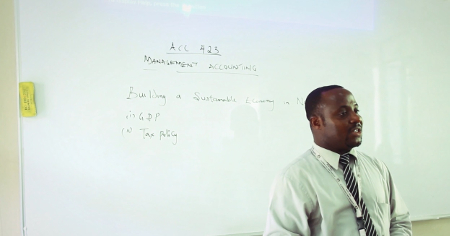 The College supports the University Management in all its operations, contextualizing ideas and models that promote efficient IT-based teaching, learning and creativity that are needed for breaking new grounds. The College building which is equipped with audio-visual and air conditioned classroom facilities is most conducive for the professional development of both staff and students
The College currently offers Bachelor of Science (B.Sc) Degree Honours in the Departments of Accounting and Finance; Business Administration; Economics; Political Science and International Relations; and Sociology.
Goal
To attain global relevance, recognition and respect as a base for training excellent human and capital resources managers.
To raise "total graduates" through sound IT-driven teaching and research contents
To impart training that touches on the world global economic, financial, sociological and personnel development means of tackling associated challenges.
Objective
To graduate students who will provide transformational leadership that will improve humanity in the aspects of accounting, banking, business, commerce, development, entrepreneurship, financing, governance, health, international relations, justice, knowledge, love, management, nutrition, organizational behavior, politics, psychology, quality, recreation, sociology, and tourism.
Subscribe to our Newsletter
Get the latest news and updates by signing up to our daily newsletter.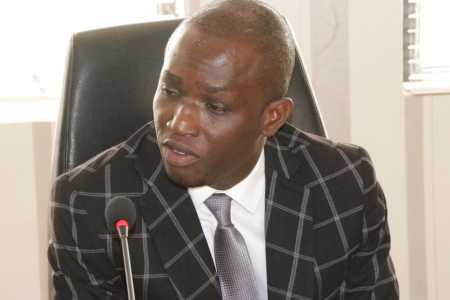 Story of the week
ACTING DIRECTOR PHYSICAL PLANNING AND DEVELOPMENT RESUMES OFFICE