LANDMARK UNIVERSITY KICKS OFF 4TH CONVOCATION CEREMONY
The Fourth Convocation Ceremony of Landmark University commenced on 12th July, 2017 on a monumental note with two Special Assemblies held at the Multipurpose Hall. At the "Special Convocation Assembly" held in the morning, the Vice-Chancellor, Professor Aize Obayan on behalf of the Chancellor, Dr David Oyedepo declared the series of activities for the Fourth Convocation Ceremony open, noting that it would be a catching up moment to connect with the future.
Mentioning the immeasurable contributions and hard work of the University's Board of Regents led by the Chancellor, she noted that the efforts of the Board have brought memorable moments for the University to celebrate. Professor Obayan pointed out that the University would not rest on her oars towards continuous improvement that would bring remarkable 'Nobility' which best describes the graduating set of 2017.
She charged the "Noble Set" Class of 2017 which is the fourth generation of Pathfinders to be released not to forget the ancient landmarks that the founding fathers of the institution have placed in their hands "These landmarks imbedded in our seven (7) Core Values must not be tampered with. The other sets that have gone before you have used it and it has worked for them, all these Core Values will be nothing if we do not have persons to personify the attributes," she emphasized.
At the night session tagged "4th Convocation Ceremony Special Service," the Executive Secretary, Living Faith Church World Wide, Pastor Triumph Obamoh inspired the congregation on the topic "A Heart for Great Marks". According to him, without a prepared heart, man is not ready for greatness. "Pathfinders are those who find the path and show others how to follow. Those who scale through life without a recognizable landmarks just appeared in this life because they are unprofitable in their adventure." Citing the books of Acts 13:22, 2nd Chronicles 16:9 respectively, he noted that God is looking for a good heart that can connect with His heart to shake the world. "If you don't have a good heart, the earth will be unbearable for you, because a unique heart makes a unique mark and your heart condition determines your life situation." He warned that, once the heart fails, life has failed and until God reaches one's heart, life cannot be enriched, as a hardened heart becomes a hardened life (1st Samuel 13:14). He further cited 2nd Chronicles 16:9 while explaining the four (4) qualities the heart needs to make a mark, which are: Ready Heart, Healthy Heart, Lovely Heart and Lion's Heart. He concluded that possessing these heart qualities would launch one into unlimited world of exploits.
The First Vice-President, Living Faith Church Worldwide, Bishop David Abioye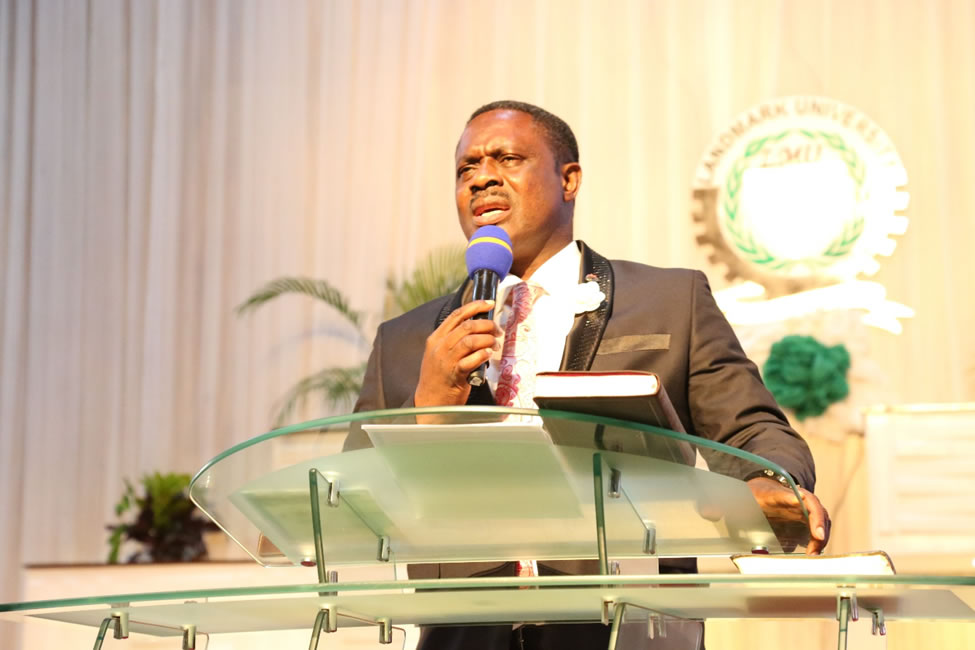 Pastor Triumph Obamoh during his ministration at the 4th Convocation Ceremony Special Service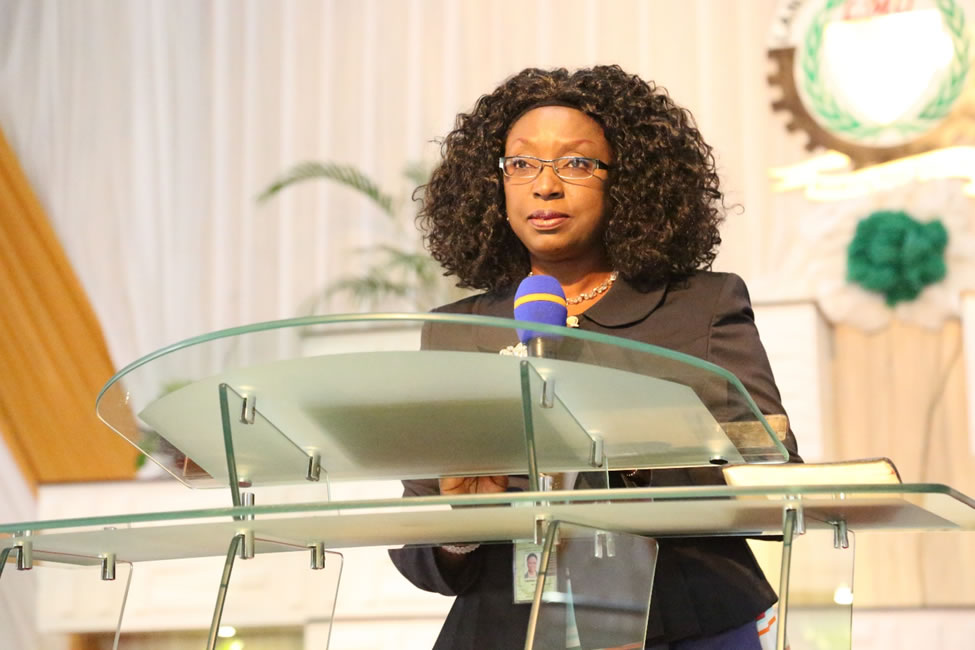 The Vice-Chancellor, Professor Aize Obayan giving her remarks
A cross section of students at the 4th Convocation Ceremony Service
Choir Ministration during the 4th Convocation Ceremony Special Service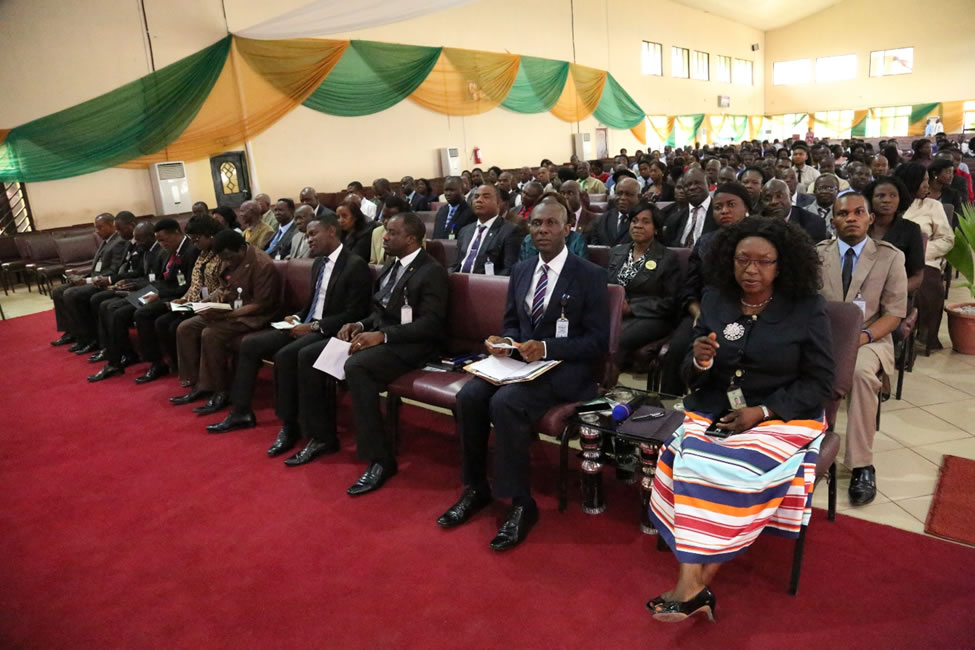 A cross section of Members of Management, Faculty and Staff
Today @ LMU
Omu Aran, NGscattered clouds 27.81oC
See More >>
00:00:0022.38oC moderate rain
0.61 m/s 988.18 hPa
03:00:0021.11oC moderate rain
2.86 m/s 987.01 hPa
06:00:0021.43oC broken clouds
3.42 m/s 987.62 hPa
09:00:0025.72oC scattered clouds
3.91 m/s 988.33 hPa
12:00:0028.43oC clear sky
3.31 m/s 986.24 hPa
15:00:0029.71oC clear sky
2.56 m/s 983.7 hPa
18:00:0027.01oC scattered clouds
1.96 m/s 984.35 hPa
21:00:0024.17oC broken clouds
1.31 m/s 985.78 hPa
Subscribe to our Newsletter
Get the latest news and updates by signing up to our daily newsletter.
Story of the week
NIAE VISITS LMU, PLEDGES SUPPORT FOR THE UNIVERSITY'S AGRARIAN VISION