200 LEVEL STUDENT WINS DSI N1.5M CASH PRIZE
200 LEVEL STUDENT WINS DSI N1.5M CASH PRIZE
King Olaniyi Samuel Oluwatobi, 200 level student of the Department of Agricultural & Bio-Systems Engineering won a cash prize of #1.5millon in the 2017 Face of DSI award.
The organization, Darolls Support Initiatives (DSI); a non-profit organization committed to alleviating poverty among Nigerian citizens and providing support loans for youths to execute their profitable ideas, visited the University Campus presented the award to Oluwatobi amidst students' loud cheerings and excitement at the Multi-Purpose Hall.
According to the representative of DSI, over 2000 young people applied for the award in which King Oluwatobi emerged winner. He was described to have exhibited matchless attributes among the award finalists that distinguished him to claim the award. As a DSI Brand Ambassador, King Oluwatobi has the opportunity of representing the organization in its Youth-based and other business investment support programmes in the Country. He is also open to the privilege of having any of his profitable business investment ideas fully funded by Darolls Support Initiative. The DSI representative therefore reiterated their commitment to helping start-ups businesses thrive in the Country.
Highlight of the award presentation was the cash prizes won by other eight students for providing valid answers to questions raised. The eight students were automatically registered to access Darolls' idea support packages. They included Nwaeme Ogechukwu, Olaolowo Tairu, Uche Victor, Moses Ayo Adeiza, Biodun-Oyedepo Jesuloluwa, Olugboyegun Damilola, Akingbemila Abiodun, and Taiwo-Abdul Damilola.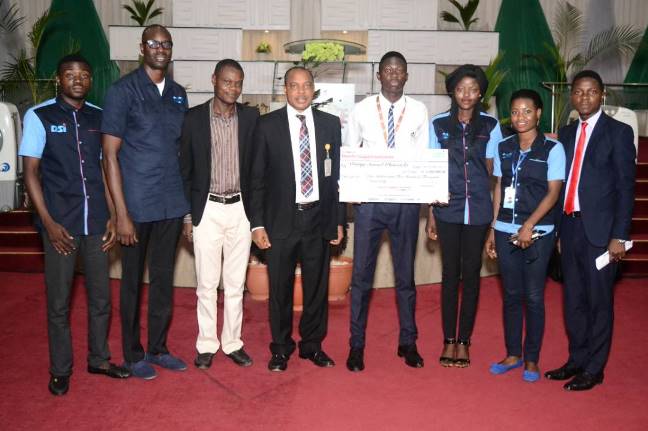 King Olaniyi Oluwatobi, Members of the Directorate of Students Affairs and the DSI Team)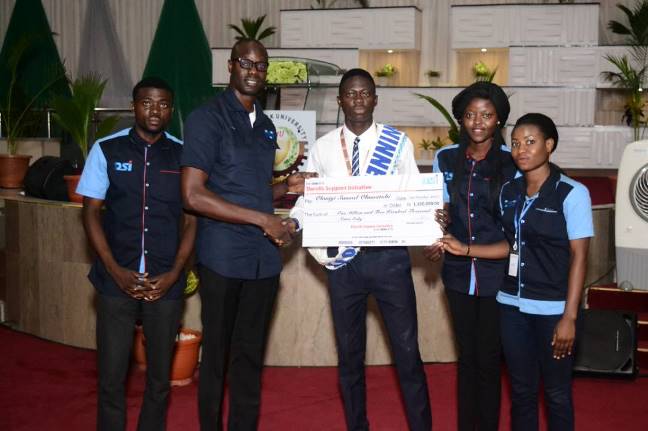 King Olaniyi with Members of the DSI Team at the presentation of the award.
Today @ LMU
Omu Aran, NGclear sky 32.42oC
See More >>
Subscribe to our Newsletter
Get the latest news and updates by signing up to our daily newsletter.
Story of the week
CHANCELLOR CHARGES MATRICULATING STUDENTS TO BE ASSETS NOT LIABILITIES AS LANDMARK UNIVERSITY MATRICULATES 722